There are 17 autonomous regions, and 50 provinces that make up the cultural footprint of Spain. You'll find a little about each of them in this article on the delights of each region.
Sitting in the Northwest Corner of Spain, with a vast Atlantic coastline, the Galicia region is known for its pilgrimage route 'The Santiago de Compostela ' and other great attractions such as its local sea to plate cuisine and wild rural settings. Towns include A Coruña, Pontevedra, Lugo, and Orense which offer visitors a rare chance to immerse themselves in a relaxed natural environment.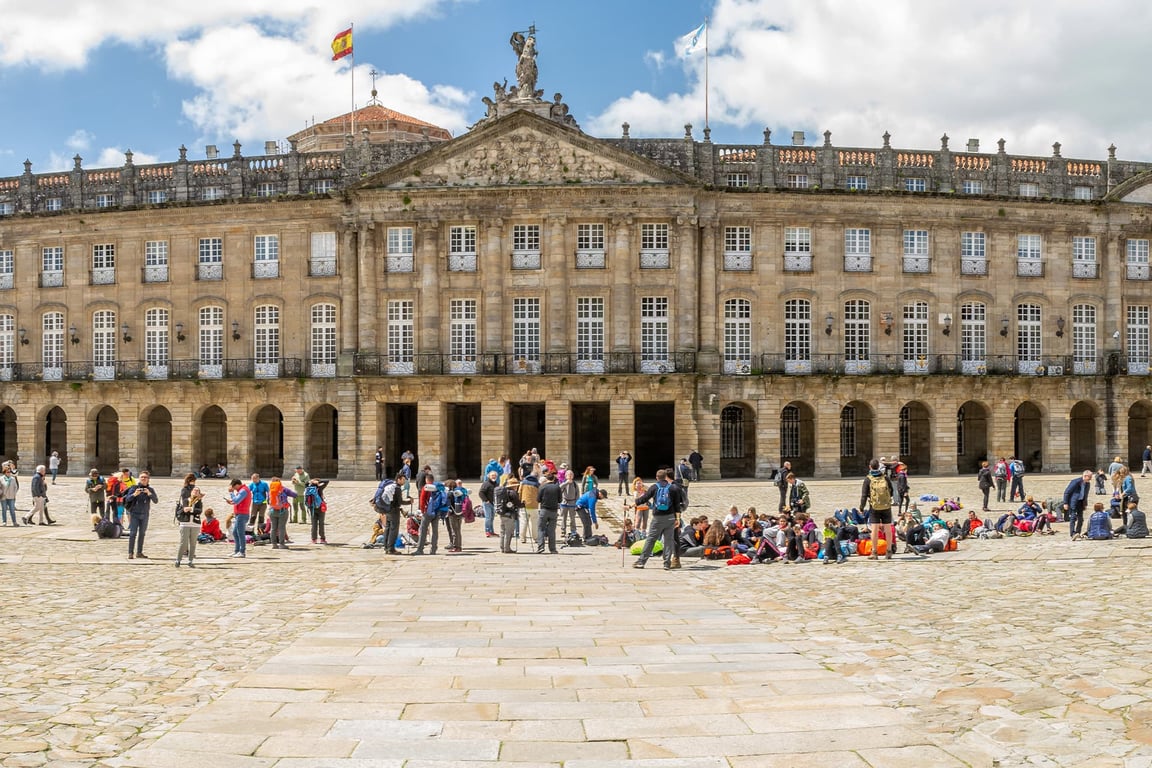 The Principality of Asturias, a region of northwest Spain, is known for its 200 miles of rugged Atlantic coastline called the Costa Verde, its lush mountains, its many historical and religious sites and classical medieval architecture. The Regional capital is Oviedo with it's rich, varied and hearty gastronomy which is based on the two pillars of garden/sea to plate (direct and fresh), and the enriching experience of eating this fare at a restaurant that is proudly Asturias and takes profound pride in their service and quality of dishes.
Undoubtedly one of the most typical dishes is the famous Asturian white bean stew 'Fabada' – made with pork, blood sausage and chorizo, an ideal winter or cold season dish!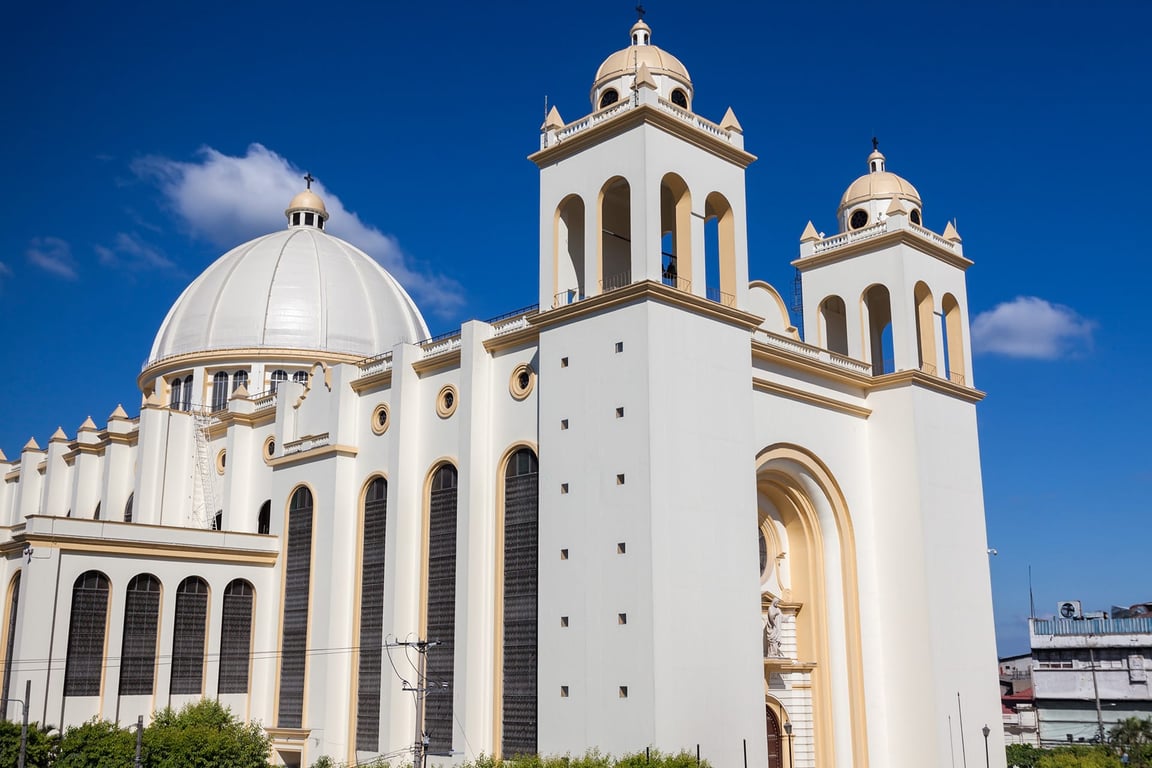 Castilla y Leon is located in the northern region of Spain. It makes up the largest autonomous community within the nation and has many different attractions! Landlocked, it borders 10 Spanish regional boundaries and sits on top of a naturally beautiful range of mountains that makes for an amazing view! Castilla y Leon shares a border with Portugal to the west, which is also crossed by the Duero River. Variety abounds in this region all thanks to its many provinces as well as cities rich with history such as Segovia and Salamanca!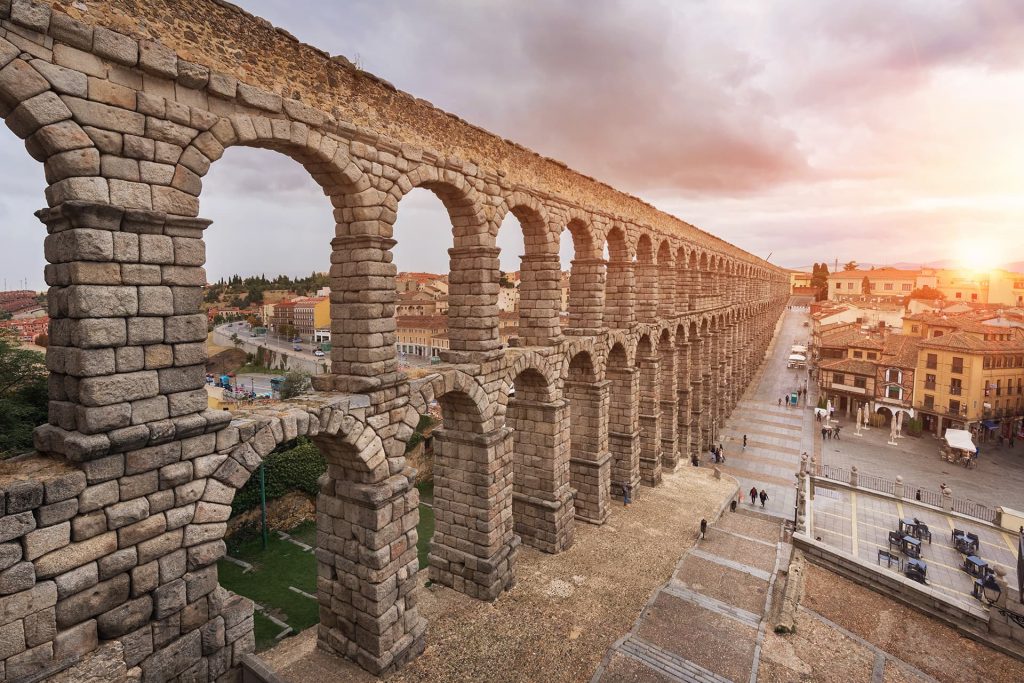 Cantabria is a small coastal autonomous region hugging Spain's north coast with the towering Cantabrian mountains of Picos de Europa National park to the lovely beaches of the Bay of Biscay. It has an abundance of fabulous hiking trails and the port town of Santander is known for its long, curving El Sardinero Beach, and Cabo Mayor lighthouse.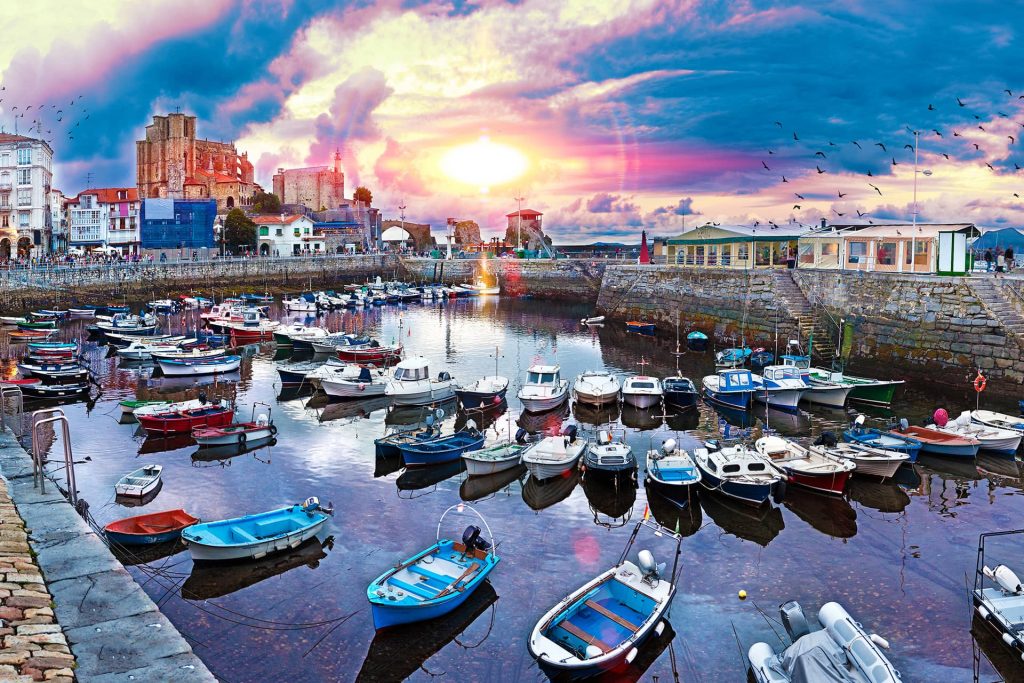 This northern region, bordering the Western Pyrannese (País Vasco, Basque Euskadi or Euskal Herria in Spanish) has a multi-faceted culture all of its own, including a unique language and cuisine style that predates the emergence of romance languages and modern dining experiences. It has three provinces: Vizcaya, Álava, and Guipúzcua. The major cities are Bilbao & the sunny seaside resort town of San Sebastian. Think exceptional food and specialised tapas called pintxos made from fresh fish and home grown produce.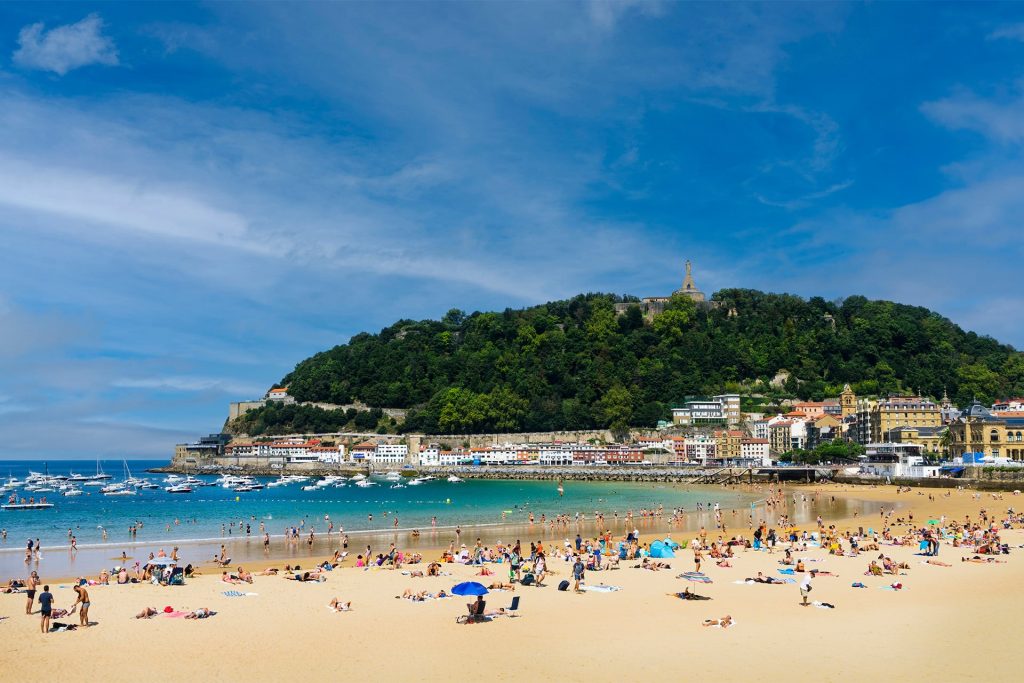 Below the Cantabrian Mountains, over 5000 vineyards occupy the small but highly scenic Ebro valley, creepind down and around the old town of Haro. This landlocked region is a delightful long weekend getaway with dozens of local summer festivals which celebrate wine production in the region. The somewhat messy Batalla de Vino (wine battle) is an absolute for wine lovers! Besides larger producers making high quality wines, there are many smaller award winning bodegas creating artisan wines.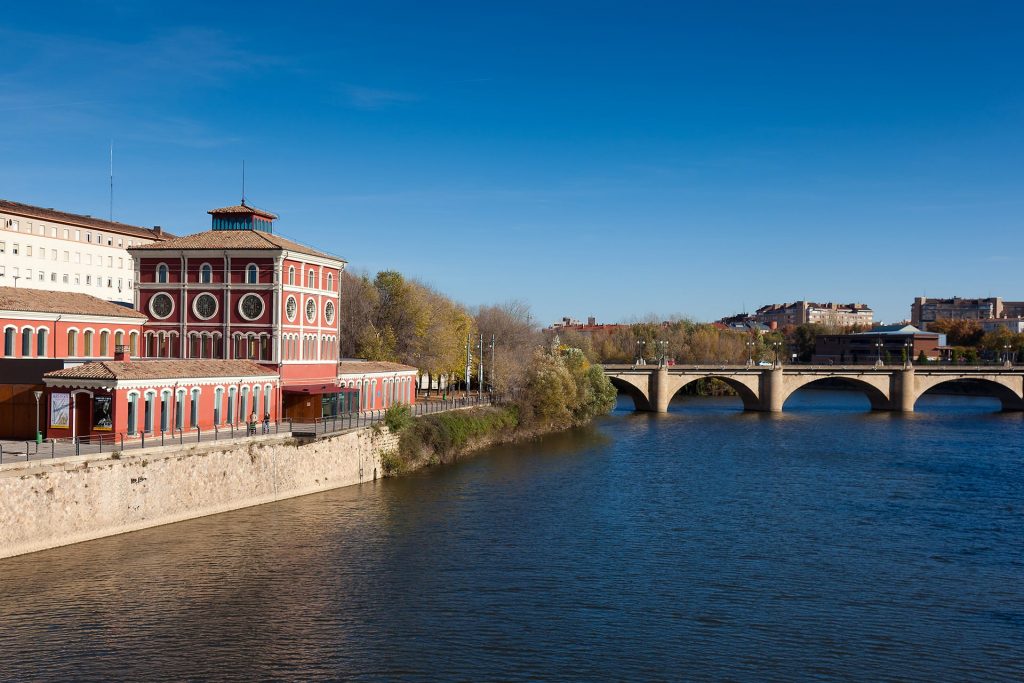 Navarra is a stunning lush geographically diverse region with outstanding agricultural produce and a rich wine industry. Renowned for its Rosado's, it has seen a steady increase in demand of its white and red varieties and now has over 10,000 heaters of planted vines, thanks in part to its long, hot, dry summers. Probably most famous for the capitol city, Pamplona and its infamous Running of the Bulls Festival, it is also a medieval Basque kingdom that contains the sub regions of Valdizarbe, Tierra Estella, Ribera Alta, Ribera Baja, Baja Montaña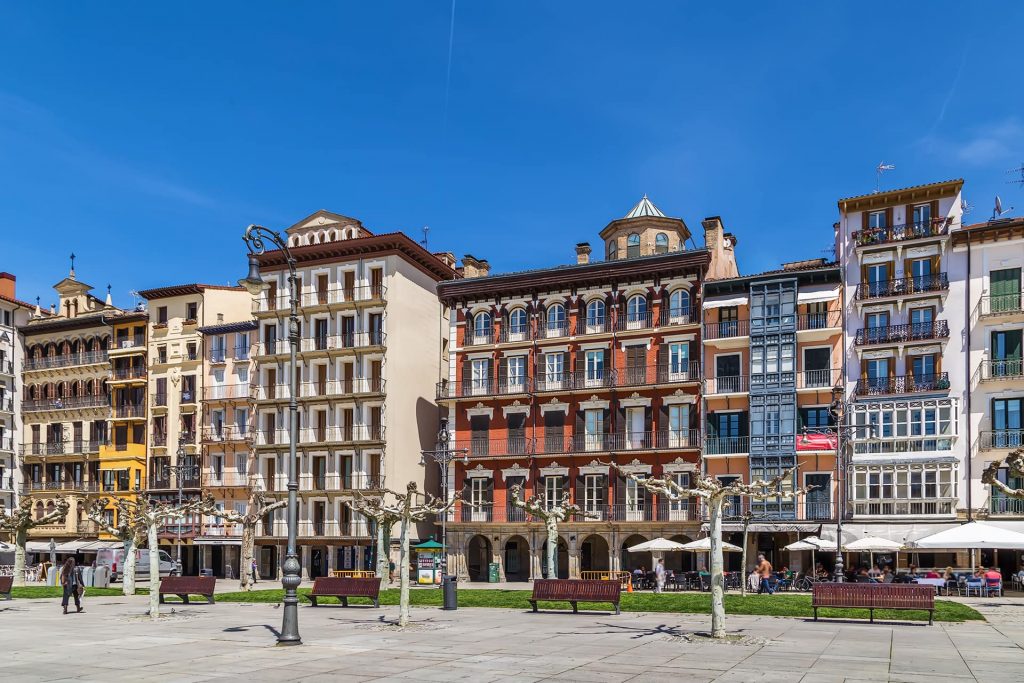 Aragon sits on the French border in northeastern Spain, with the Pyrenees mountains to the north and the Erbo river dissecting it, flowing from north west down to the coast. It has the 3 provinces of Huesca, Zaragoza, and Teruel – each bringing a unique flare to the region. Huesca's national parks are a haven for adventure sports enthusiasts while Zaragoza is the cultural home of cathedrals, palaces and monasteries. Teruel has beautiful living Mudejar architecture that are UNESCO World Heritage listed.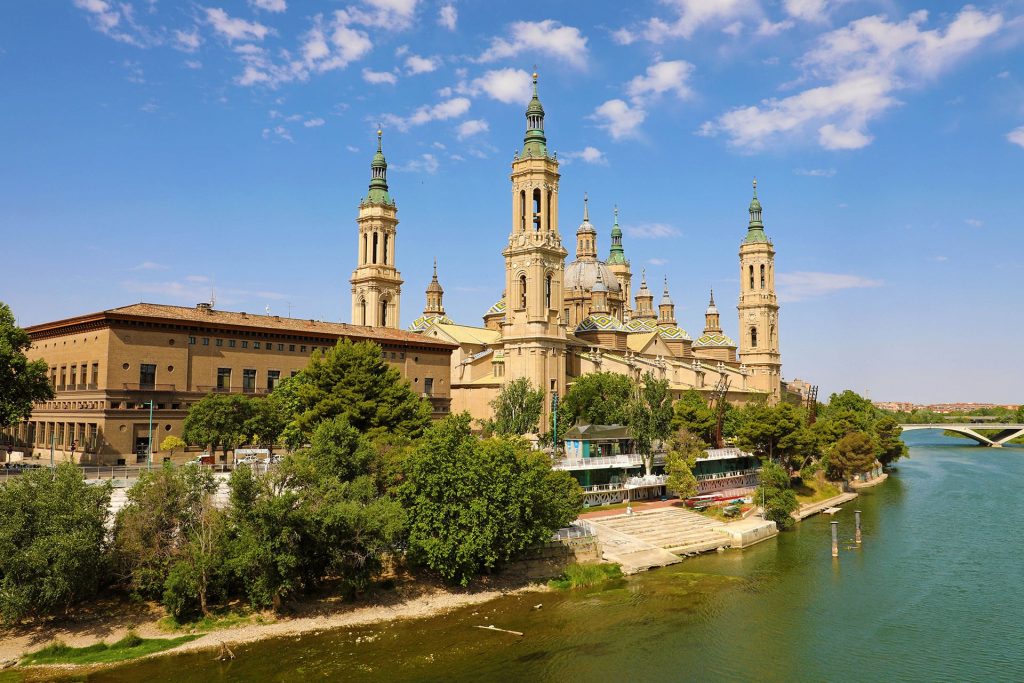 The Cataluña region in the Northeast is a paradise for travellers of all kinds. Not only does it have a diverse cultural base to explore, but it also offers leisure activities, stunning landscapes and an enviable gastronomic experience.
Cataluña is home to popular cities like Barcelona and Girona while this region is also known for the Pyrenees Mountains, and the Costa Brava which offers breathtaking beaches and coastal views. Its provinces are Barcelona, Girona, Lleida, and Tarragona. Try a Masias and traditional meals like escalibada, esqueixada, butifarra con alubias and the classic pan con tomate.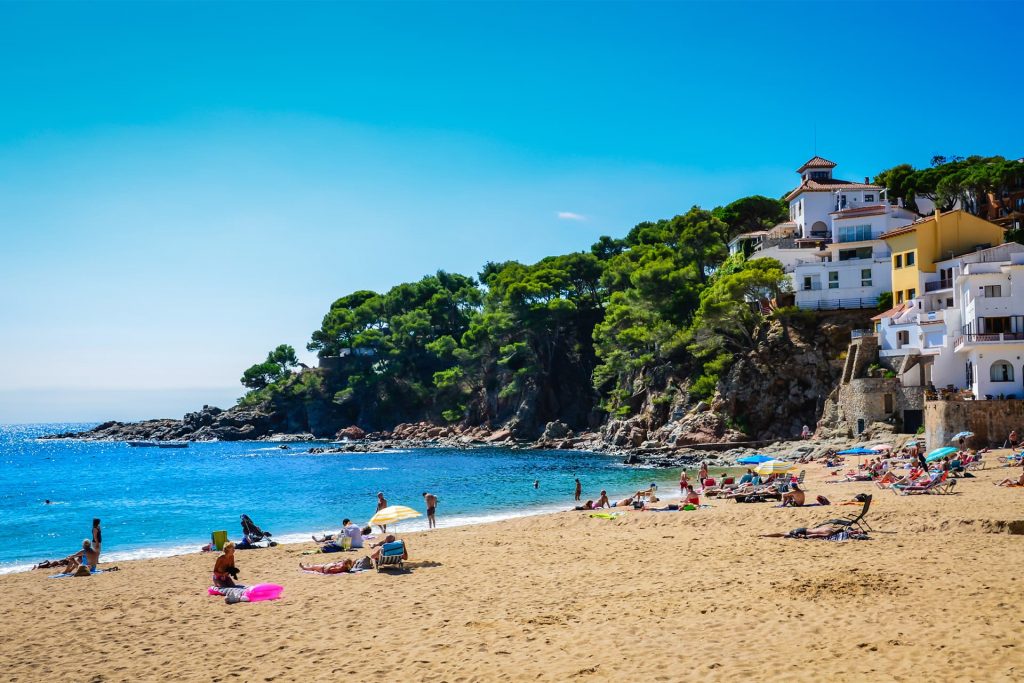 The region of Valencia hugs the northern eastern Mediterranean coast with the beautiful Costa Blanca a jewel in its crown. While the provinces of Valencia, Castellon and Alicante will delight with authentic local paella and sangría, the coastal port city of Valencia is a unique place of arts and sciences. Futuristic buildings sit quite harmoniously with the old world charm of the cuidad viejo. The morning sunrises are rumoured to be even more spectacular than the sultry evening sunsets!
Taking up an impressive chunk of central Spain, Castile La Mancha is a large arid plain which probably has more vineyards than people! Add in the occasional castle and many windmills, this is a unique part of Spain, unlike any other province. Don Quixote is set against the backdrop of these expansive lands and the historically significant city of Toledo stands sentinel between Madrid and Andalucia, with the famous military fortress Alcázar de Toledo. Its provinces are Guadalajara, Toledo, Cuenca, Ciudad Real, and Albacete.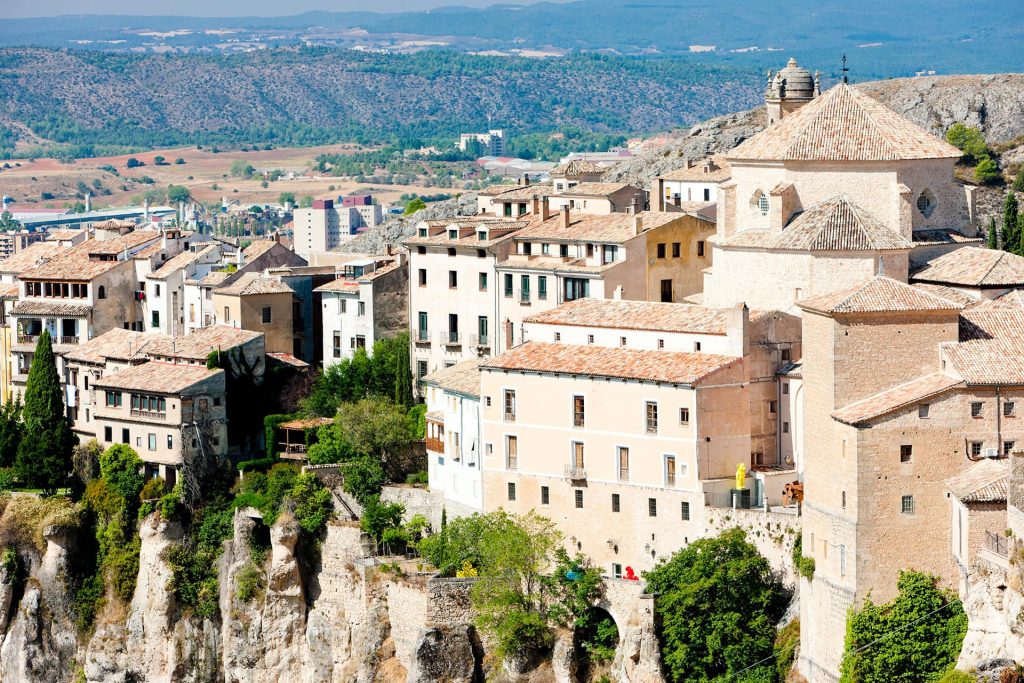 While the city of Madrid is in no doubt the central call card of this single-province region, there is much to see and experience outside of the city boundaries. Outside the city, you'll find the beautiful countryside and the scenic Sierra di Guadarrama National Park with San Lorenzo de El Escorial township, the medieval square of Chinchón, the Royal palaces of Aranjuez, the impressive 167 arched Roman aquaduct in Segovia and the towering city walls of Ávila. Madrid itself is a European capitol of culture with an incredible social lifestyle encompassing delicious cuisine and a vibrant nightlife.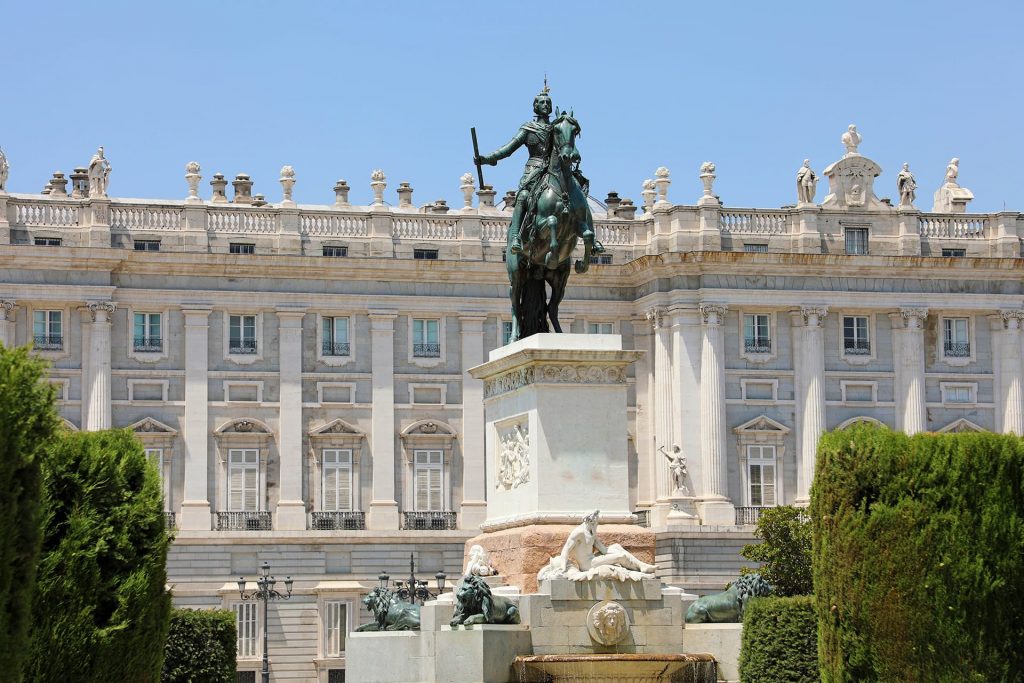 Extremadura is an underrated gem that may well be Spain's best kept secret. The Roman city of Merida in Extremadura is one of the region's highlights, as well as the Moorish city of Caceres. Visitors come to Extremadura from many places in Spain and from abroad, since it's situated between Portugal and Madrid . There are two provinces here; Caceres and Badajoz . Travellers stop over for a day on the way to Portugal or head here for its excellent gastronomy , lively festivals and generally laid-back lifestyle.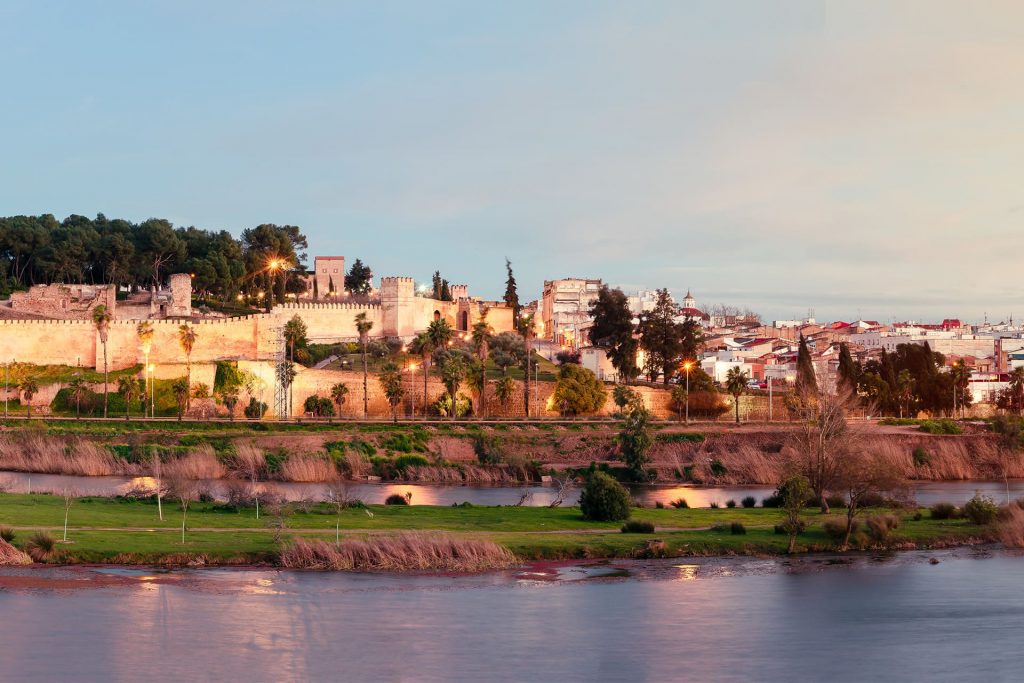 Located in the South of Spain, Andalusia encompasses the entire coastline and goes as far as to include areas such as Costa del Sol, Costa de Almería and Costa Tropical. Think ancient Moorish cities such as the iconic historical city of Granada located at the foot of the UNESCO biosphere reserve of the Sierra Nevada mountain range, and the famous Moroccan palace and fortress complex 'La Alhambra.' It's a large but culturally intensive region with a multitude of cultural influences including Jewish and Christian which is expressed in the architecture and customs of almost every town.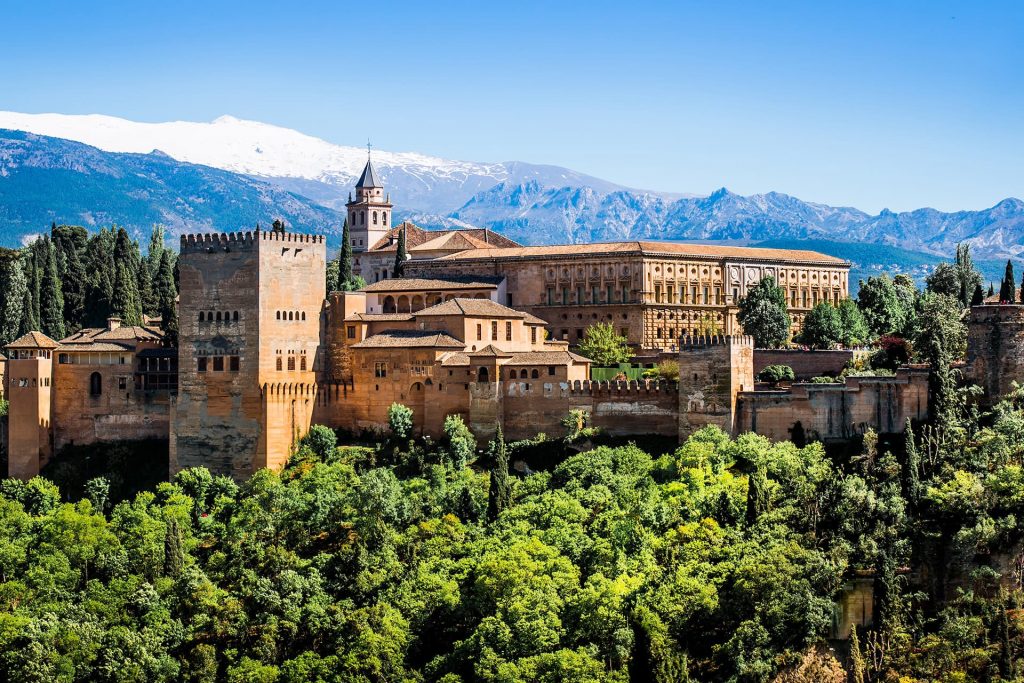 If you love sunshine, then you'll love Spain's southeastern region of Murcia. On average you can soak in over 3,000 hours a year of sunshine on a coastline defined by warm weather and even warmer waters. With a hugely developing water sports industry, the 250 km Costa Càlida (the balmy coast) is home to almost any water sports activity you can think of. The southwestern region of Murcia, which is its own province, is famous for its Costa Calida coast. Inland, enjoy olive groves and vineyards, agricultural plains and trekking in the Parque Natural de Sierra Espuña.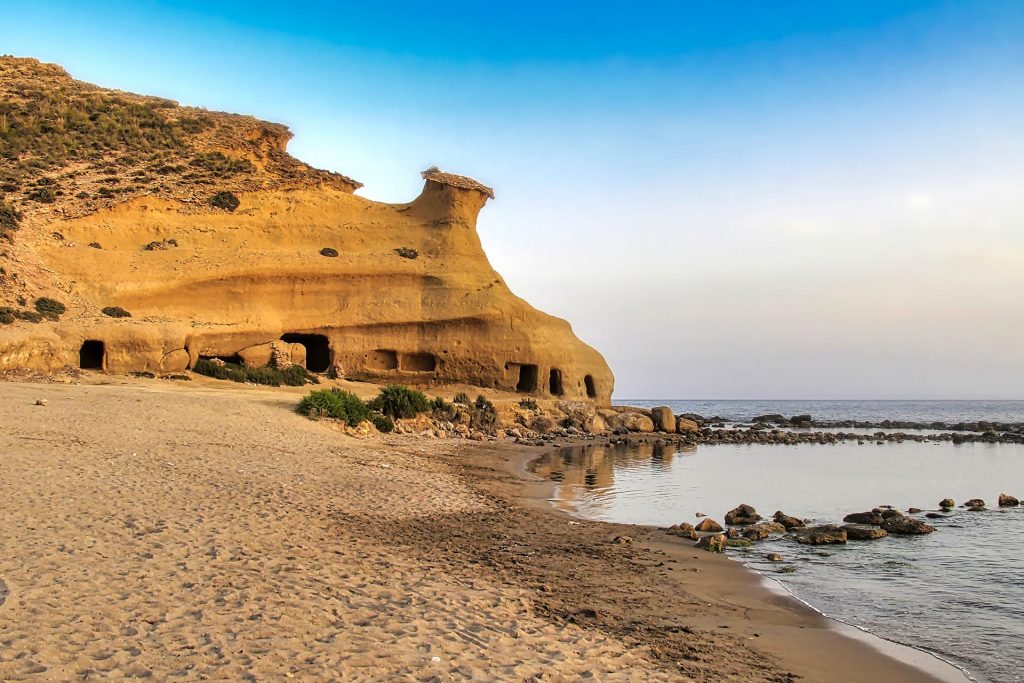 Located off the northwest coast of Africa, Spain's Province of Canary Islands offers year-round sunshine that attracts millions of tourists annually. They comprise of the islands of Tenerife, Gran Canaria, Lanzarote, Fuerteventura, La Palma, La Gomera and El Hierro. Collectively, the islands offer volcanic peaks with moonscape vistas to achingly beautiful beaches and coastlines, with grand beachside resorts to small intimate villages.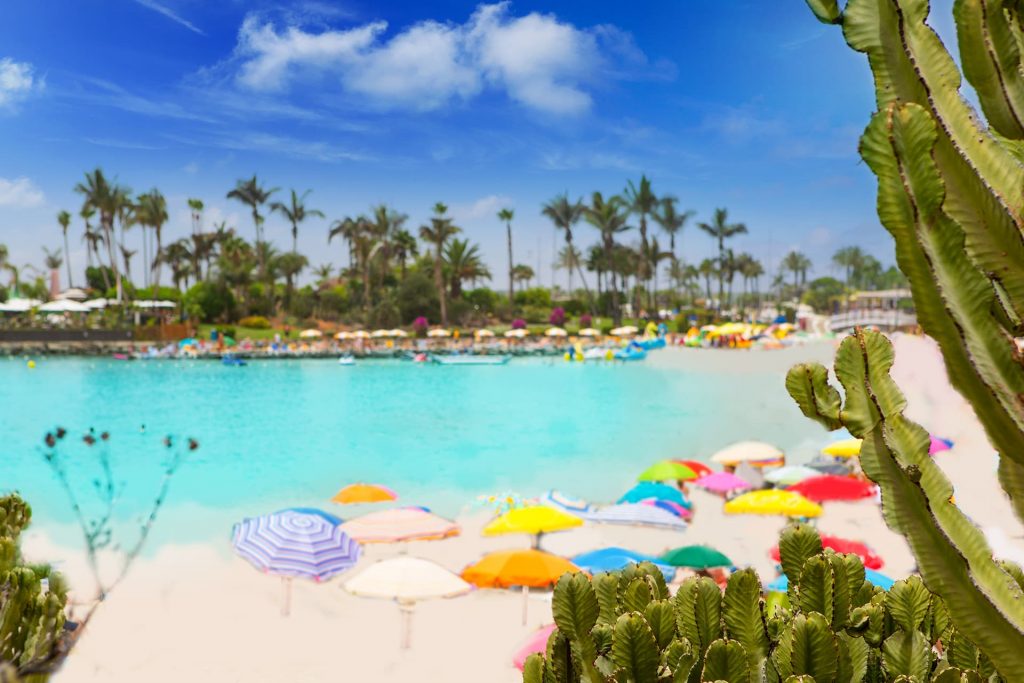 The Balearic Islands are an archipelago off eastern Spain in the Mediterranean Sea. The largest of the islands include Majorca – known for its relaxed beach vibe, and the Serra de Tramuntana mountains to the north. Menorca has endless white-sand beaches, stunning turquoise bays and rocky outcrops. The famous party scene island of Ibiza, and Formentera – a smaller but simply stunning island with clear waters and long stretches of pine-lines beaches.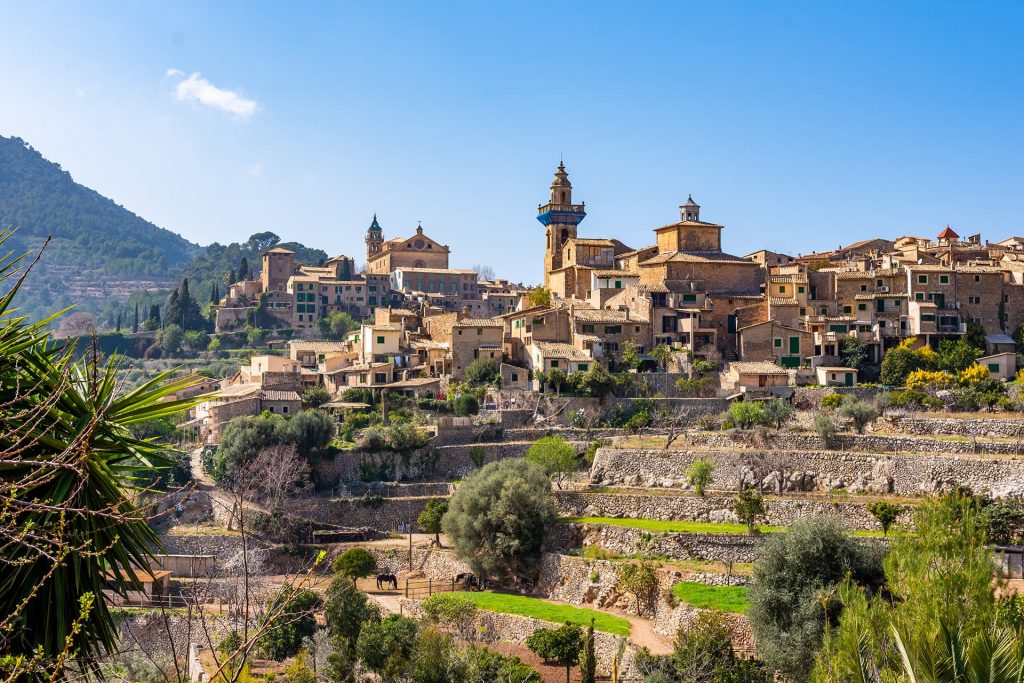 Explore the gastronomical delights, vibrant cities, stunning beaches and natural parks of Northern Spain – from the Basque Country to Barcelona and Madrid!
Fortresses and beach bars, flamenco and sherry tasting, hilltop cities and ancient architecture – Southern Spain in 8 action-packed days
Other articles you might like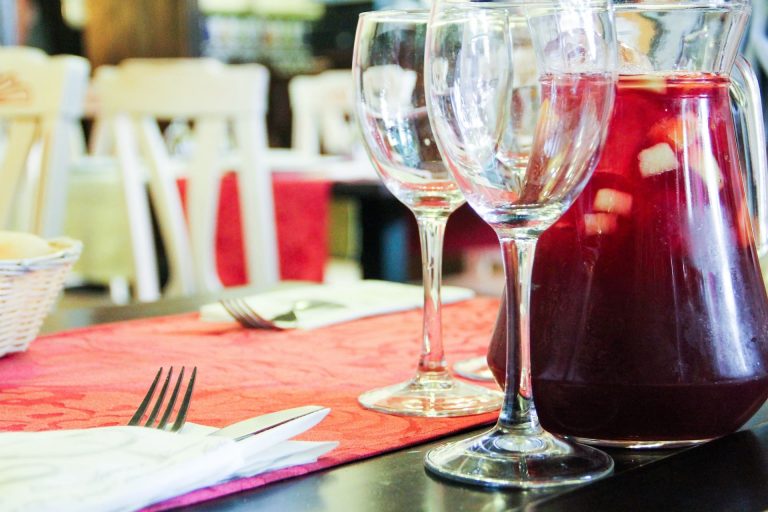 Sloshing Around Northern Spain Welcome to our 'must experience' cocktail list to save and check off as you tour around northern Spain with U.. We've chosen these drinks for their
Get Inspiration »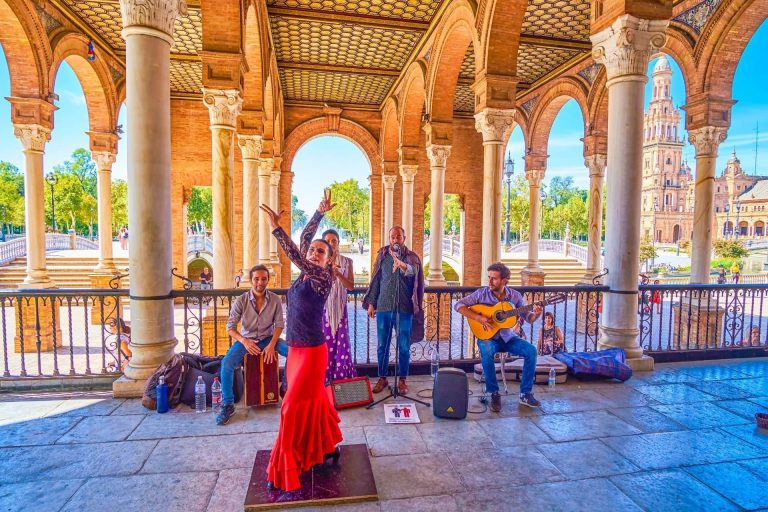 What is Flamenco? Flamenco is a Spanish Andalusian dancing and music style that incorporates singing, guitar playing and hand clapping. Often described as being wrought with emotion and great spiritual
Get Inspiration »