First part of the climb
Your adventure to the top of Kilimanjaro starts here. You will arrive in Tanzania where you will prepare for the climb in Moshi, a town located at the foot of Kilimanjaro. Here you will spend a day checking your gear and also pass safety and health checks. On the third day, you will take your first steps through the entrance and here on there is only one way – and that is up. Day by day we are gonna get closer to the top, camping out in tents at different altitudes from 3500 meters to 5000 meters. You will feel the temperature drop and the air gets thinner, but it is all worth it in the end.
Try the local cuisine in the small town of Moshi
Prepare for the climb with professional local guides
Start the hike in a forest and watch how the scenery changes to desert and snow
Enjoy how the fresh air feels as you climb higher in altitude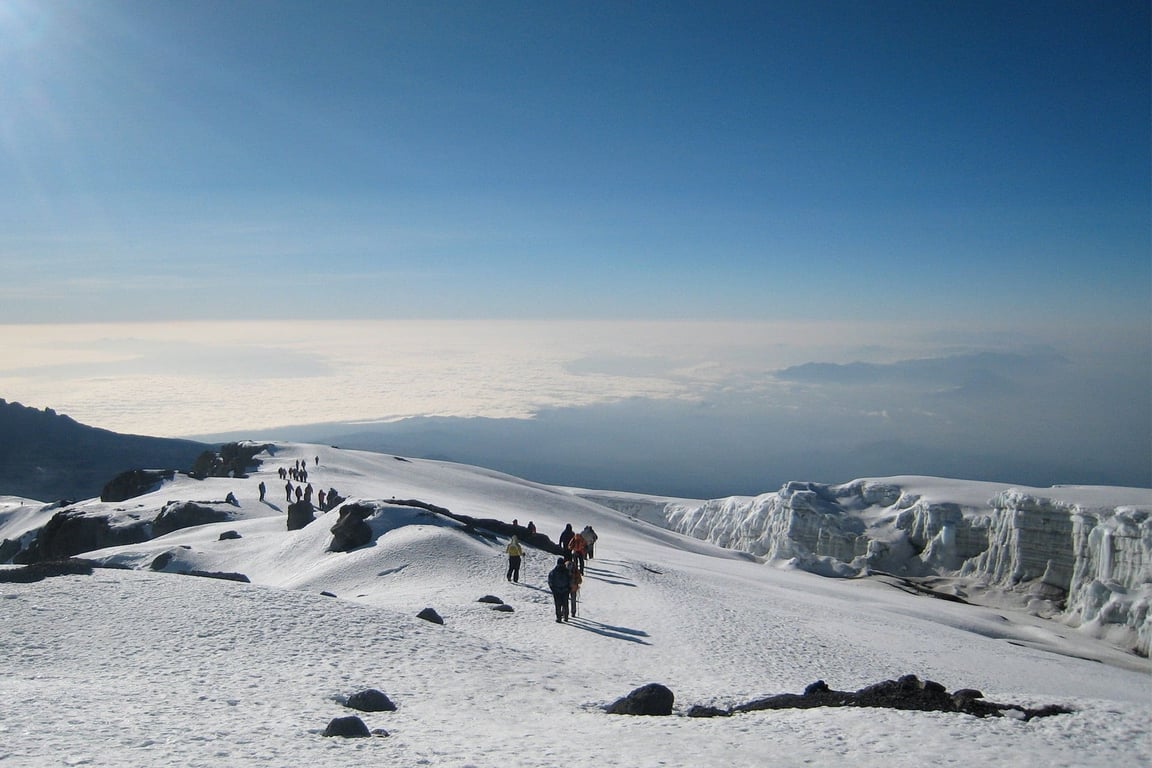 Last part of the climb
We are almost at the top now. We need to climb the last 800 meters before we reach the summit. The last part of the hike is the roughest as we need to leave around midnight so we can reach the summit and enjoy the beautiful view that awaits us. Take in the surroundings and congratulate yourself, we reached the top – this is what we came for! From here on we will descend down to 3800 meters before exiting the area and returning to Moshi. A much-needed reward is awaiting us once we return, as we will spend a day at the natural hot springs close to Moshi. Before we return home, we spend a day helping out at a local primary school where we will paint blackboards, paint classrooms and much more that will help enhance the children's school life.
Reach the highest point in Africa when you are at the summit of Mount Kilimanjaro
Prepare to have your breath taken away by the view awaiting you
Relax in the natural hot springs after the hike
Help the local primary school with enhancing the children's school life