AUSTRALIA IS EVERYONE'S FAVOURITE BACKPACKING DESTINATION WITH BEACHES, SUN, SURF AND SAND
Gap Year Travel and Backpacking in Australia
Pack your bags, because we're about to take you on a journey through the Land Down Under! 🇦🇺🎒😄
Australia's not just about sun, surf, and sand – it's where even the kangaroos have a sun-kissed glow and probably catch some gnarly waves on the side! 🏄‍♂️🌅
It's a backpacker's paradise, with beaches that are nature's red carpets and parties that go down in the history books (or at least in your Instagram stories). 🏖️🎉
Australia isn't just about the typical touristy stuff. It's also home to the remote and beautiful outback, where you can feel like you're in the middle of a nature documentary, except with more sunscreen and fewer David Attenborough narrations. 🌵📽️
Beaches, parties, wilderness, and wildlife – Australia's got it all! You might even learn to surf on a crocodile (just kidding, don't try that). 🐊🏄‍♀️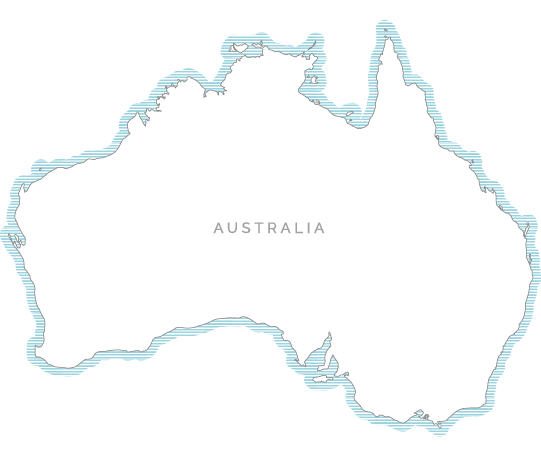 Cape Tribulation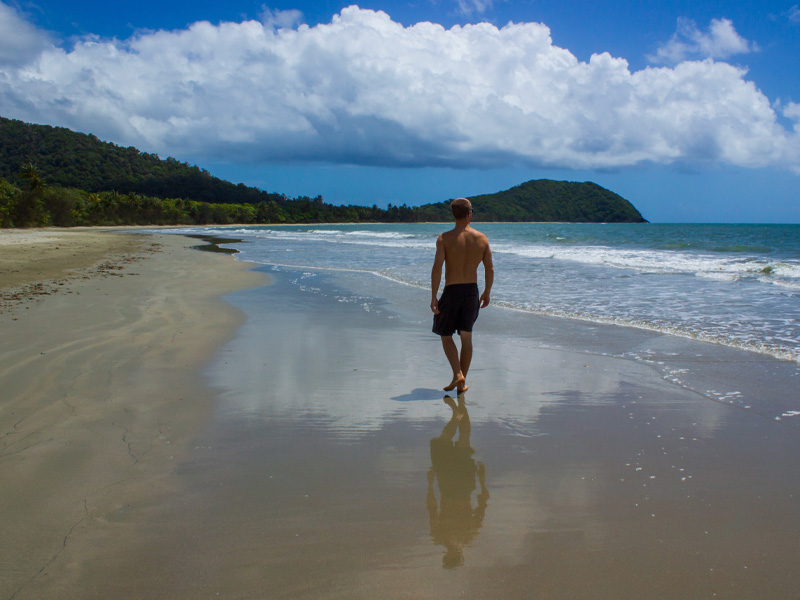 Cape Tribulation, together with Daintree National Park, is one of the world's oldest rainforests. Nestled between the coral of the Great Barrier Reef and the rainforest are amazing remote white sand beaches. For the Aboriginal people the area was rich in native wildlife, flora and fauna - much of which is perfect for healing and food. Even with modern road access Cape Tribulation is still a beautifully remote part of the world.
Cairns

Cairns is the capital of Tropical North Queensland and the gateway to the rainforest of the far north and the Great Barrier Reef of the coast. Within the city are lots of markets, a host of activities from white-water rafting, sailing, Bungy Jumping and day trips in headland. The large saltwater lagoon on the Esplanade is a huge draw-card for lots of sun-bathing and to cool down. The Great Barrier Reef is only an hours boat-ride away and one of the best places in the world for snorkelling or to get your Scuba Diving Certification.
Magnetic Island

Magnetic Island is three quarters National Park and is home to many walking tracks which make it an ideal place for wildlife lovers to explore. There is some of the most incredible rock art from the Wulgurukaba people who have lived here for thousands of years. Mount Cook at 284 metres above sea level is the island's highest point, and marks the centre. In summer months (December to February) sea turtles nest on the beaches. Sea kayak through beautiful bays, enjoy horseback rides on the beach in Picnic Bay or hike to West Point for some epic sunsets!
Airlie Beach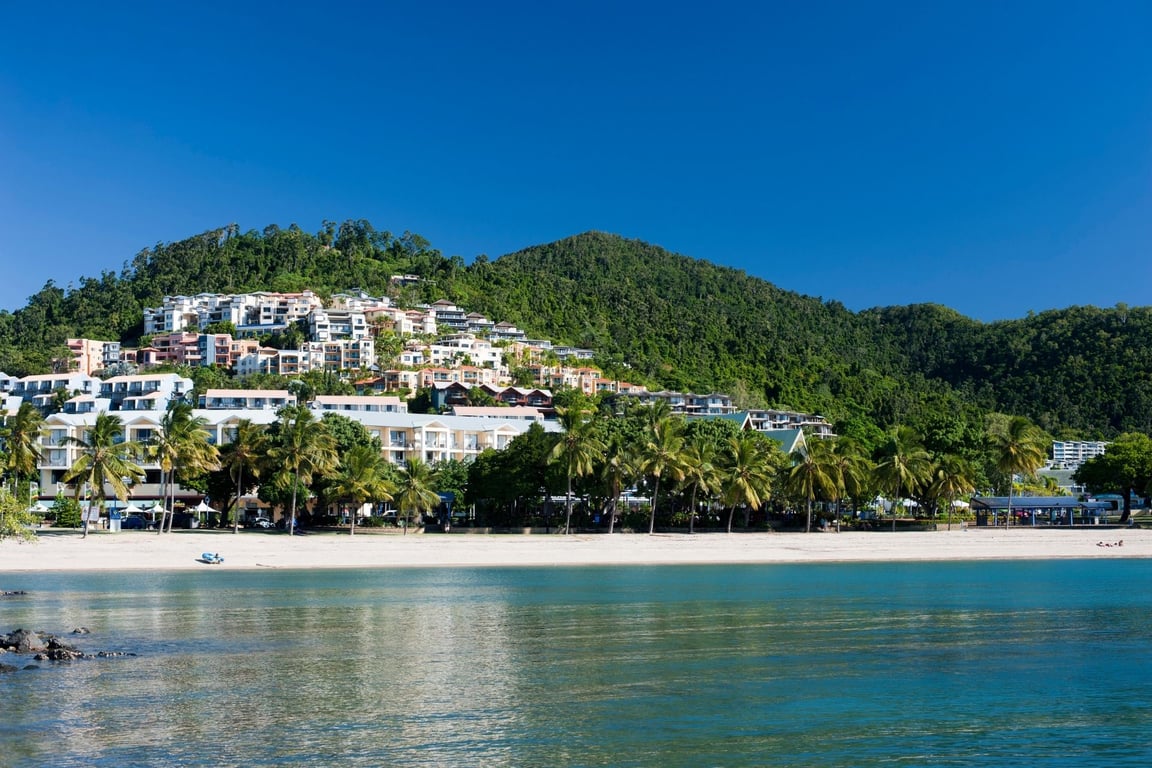 Airlie Beach is your gateway to the Whitsunday Islands. Wander the main drag filled with artsy shops and loads of different bars and restaurants for any budget or party size or hit the man-made lagoon for a lazy afternoon sunbathing and swimming.
Fraser Island

With a length of 122 km and a width of 25 km, Fraser Island is the world's largest sand island. Best explored in a four-wheel drive, Fraser Island has sand dunes 200 meters high - just perfect for sand boarding. In the middle of the island is the idyllic Lake McKenzie which has a natural water slide down Eli Creek - grab a rubber tyre tube for some scenic fun.
(Don't pat the dogs! They are not in fact friendly puppies but vicious animals called Dingoes, which have been known to attack and kill young children)
Brisbane

Brisbane has such a vibrant cosmopolitan feel with year-round outdoor cafes and bars, and a huge river that runs right through the centre of the city. On the river front around the bars and restaurants is an oasis of subtropical plants, a white sandy beach and a man-made blue lagoon for swimming.
Surfers Paradise

Surfers Paradise is the main city showcasing the glitz and glamour of the Gold Coast. It is a city full or energy and buzzing nightlife. The skyscrapers packed with holiday apartments sit behind a long sandy beach famous for its surf. Get yourself a surf lesson or grab the sun bronzer and towel and join the beautiful people lying on the beach.
Byron Bay

Somewhat hippy, very trendy, artsy, historic and new-money - Byron Bay is arguably one of the coolest places to be in Australia. The main beach in the centre of town can get busy but a short walk along the coast and on to the headland gives loads of quiet small beach options. Chill out in the cool cafes, try a vegan meal, or wander around the arts and crafts store. Hire a surfboard or a bike to explore around the town. The Lighthouse on the headland is worth the walk - especially at sunset.
Surf camp

Why is it called Spot X? Like all good surf spots its a secret. But it is your secret spot and with a perfect beach-break it is the ideal place for learning to surf. Bonfire beach parties at night, a wonderful white-sand beach, and warm water make this one of our favourite spots in Australia.
Sydney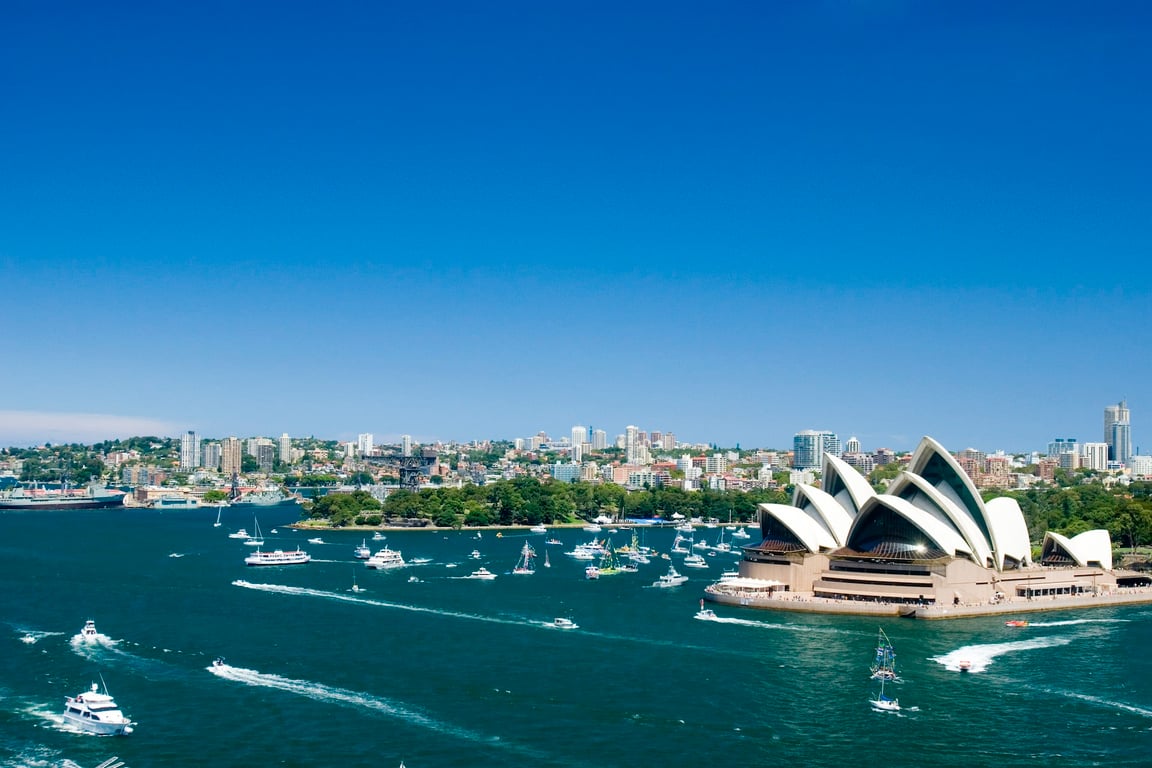 For most travellers Sydney is your launchpad into Australia. As the country's largest city it is well known for its iconic harbour bridge and Opera House. Sydney is a trendy modern city with a high pulse - rooftop bars, many different restaurants of every ethnicity, theatre and live-performances and enough shopping to cripple any travel budget. There will never be enough time to explore all of Sydney from wandering the areas of Darling Harbour and the cliff tops around the seafront, to world famous Bondi Beach or taking a boat trip to the northern beaches around Manly.
Melbourne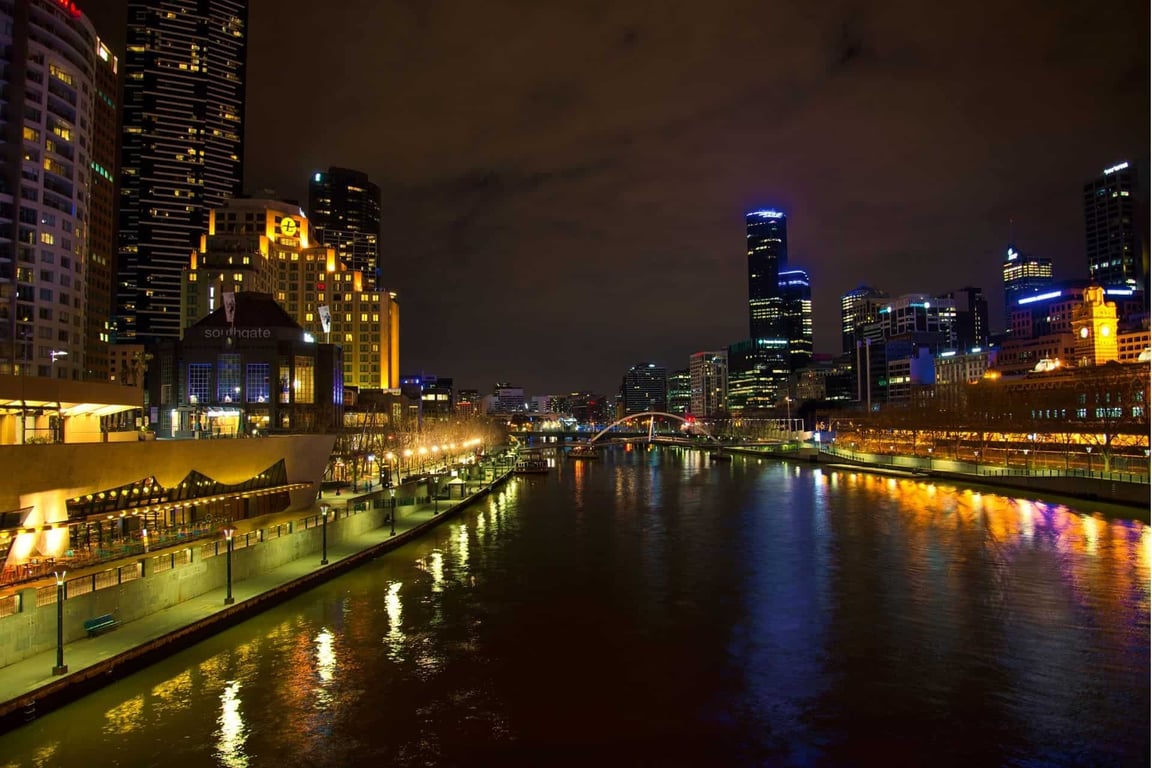 The hip coastal southern city of Melbourne is Australia's second largest city and Australia's cultural answer to New York with regards to its cool cafe, bar, restaurant & cuisine culture, its parks sports & green spaces, its vibrant arts scene, the open arm embracement of cultural diversity, and that night time vibrancy which makes it alive and special. Melbourne's tram system is the largest in the world so take to the streets to explore the back alleys and beyond in this dream city location Did you know that a person who identifies themselves from Melbourne is called a Melburnian?
U. Adventures in Australia
A treasure trove of unique East Coast experiences, with wine tasting, gourmet delights, encounters with iconic Aussie wildlife, laid-back vibes, thrills, and island-hopping.
Inspiration on travelling to Australia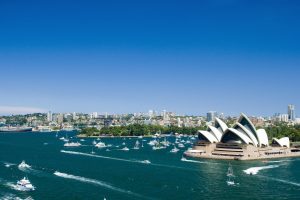 Australia in your gap year Going to Australia for your gap year and working abroad is extremely popular with backpackers from many countries including the UK, Canada, Italy, Denmark, Netherlands,
Heading to Australia on your gap year or backpacking trip? Here are 10 of our favorite cities not to be missed on your Australia travel Australia has long been the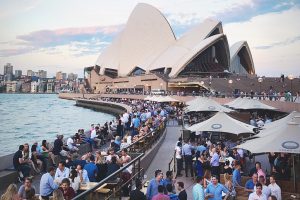 Sydney – The capital that isn't a capital What's not to like about Sydney? It's got bright lights, big iconic architecture, it's a modern exciting city, and is blessed with