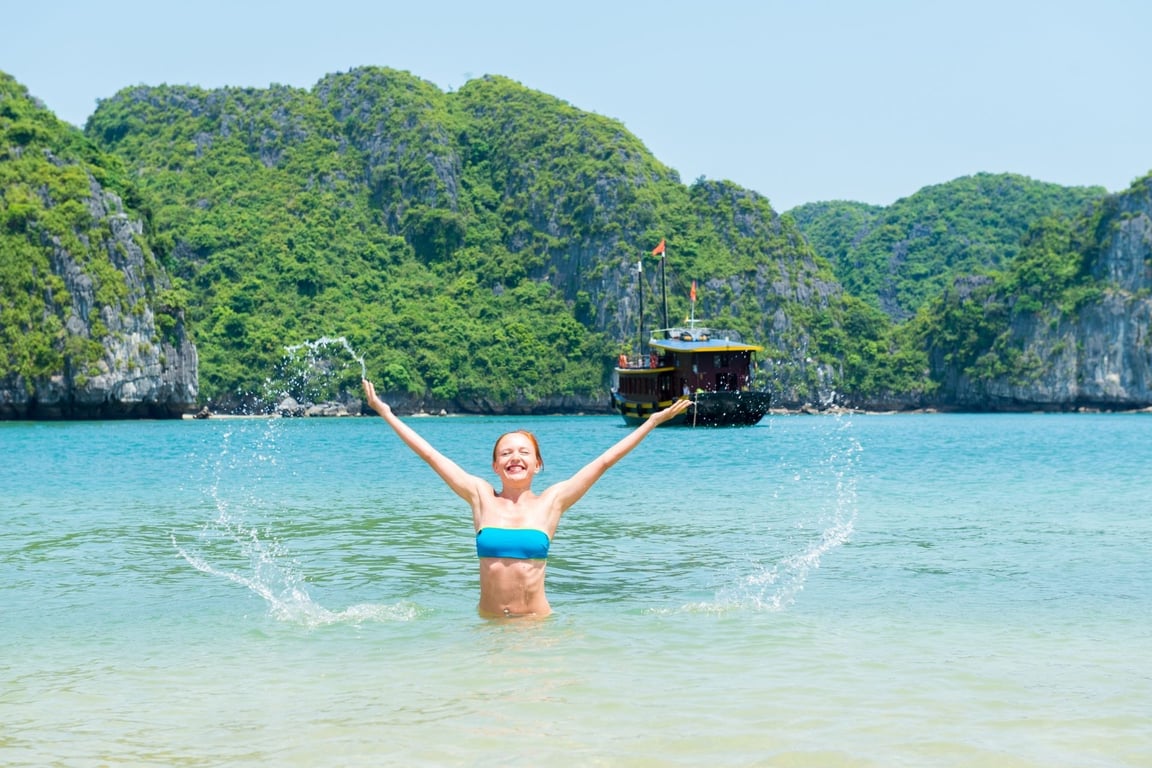 Days 1-4: Hanoi to Ha Long Bay
The first part of our awesome Vietnamese adventure starts in the northern capital city of Hanoi where we take time to acclimatise and explore this incredible city, both by day and after dark. Street food vendors and markets, tailors and shopping malls – this is a culturally diverse city with much to see and do. It's a fun city made even more fun by the chaotic rickshaw taxis which we'll use to move around with.
We swap the rickshaws for boats and kayaks as we spend the next part of the journey absorbing one of the most beautiful bays on Earth – Ha Long Bay with its stunning landscapes of limestone islands, emerald waters and expansive cave networks. Be prepared to be awe inspired as we journey towards our own private island for the last night in this UNESCO World Heritage Site.
Hanoi after dark – markets, food trucks and street side kitchens, a sensory overload!
Sail and kayak the UNESCO World Heritage site of Ha Long Bay
Sail and relax on a private boat and island
Days 5-8: Ninh Binh to Hoi An
In this block of your tour you'll continue to experience the true culture of Vietnam with a cycle through the lush vegetation of Ninh Binh as we pass rice paddy fields and explore the river and its' local commerce. We experience the first of our home stays, staying with the wonderful Vietnamese locals, and take time to absorb the stunning sunset from the peek of Dragon Mountain.
Dropping down to the coast we'll then explore the vibrant port city Hoi An with its eclectic mix of cultures and experience what it means to be local as we head out fishing and crabbing followed by a locally delivered cooking lesson.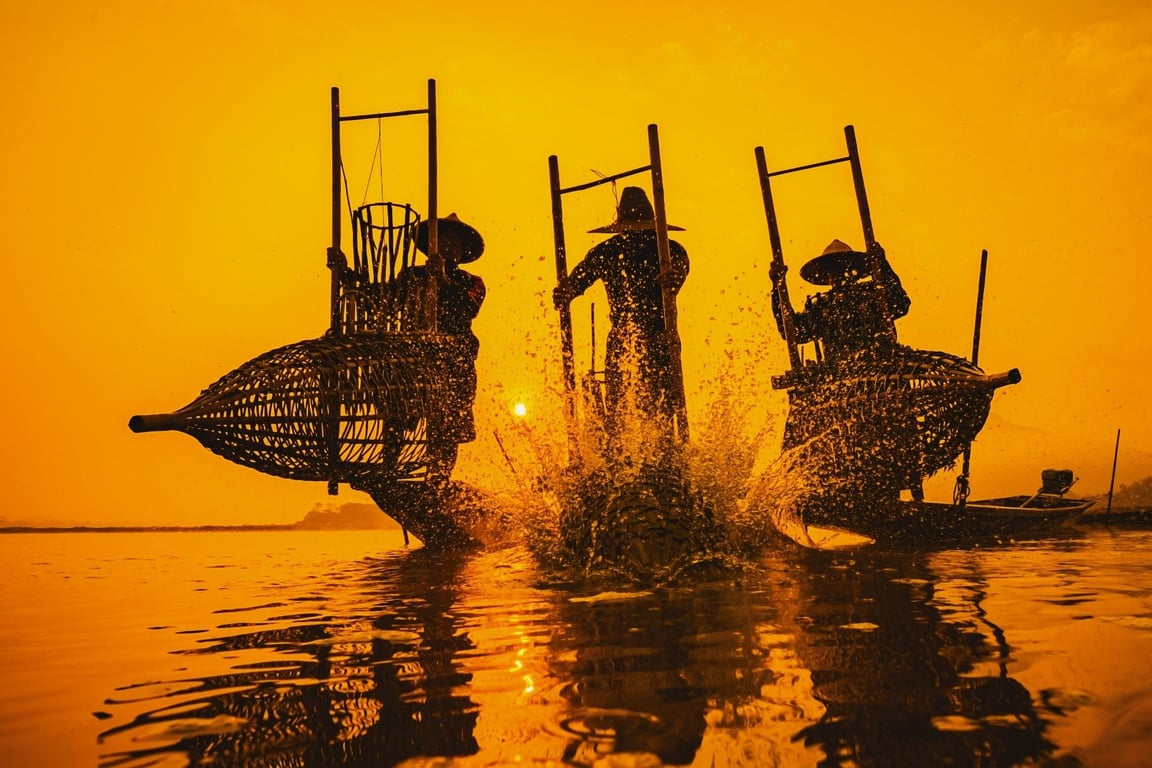 Days 9-12: The road to Ho Chi Min City
The tour just keeps getting more interesting as we make our way south towards Ho Chi Minh City. We take time to investigate the city beyond the tourist route and then head out to immerse ourselves amongst locals on the Mekong Delta. On the way back to the city we'll stop at the Cu Chi Tunnels and learn about the Vietnam War and the role the tunnels had in both the offensive and defensive strategies of the Vietnam War. We end our tour back in Ho Chi Minh City for a night out to celebrate 12 incredible days experiencing the best of Vietnam.
Visit the Cu Chi tunnels and experience 'the story' first hand
Enjoy the meandering rivers of the Mekong Delta while meeting locals and learning traditional food preparation and cooking techniques.
Dine out after dark in Vietnams biggest city