ROCKY ISLANDS, JUNK BOATS, ANCIENT TOWNS AND STUNNING BEACHES
Backpacking Mystical Vietnam
Sink into the stunning geographical phenomena which is Vietnam in a tour overflowing with adventure for the curious backpacker.
We visit the eclectically vibrant cities of Hanoi and Ho Chi Minh while balancing the serene culture of Ha Long Bay, Da Nang and the lush fields of the Mekong Delta.
Fisherman and fish markets, rice paddies and rice farmers, this adventure tour stays with locals along the way so you can truly understand what living a day in the life of a Vietnamese feels like.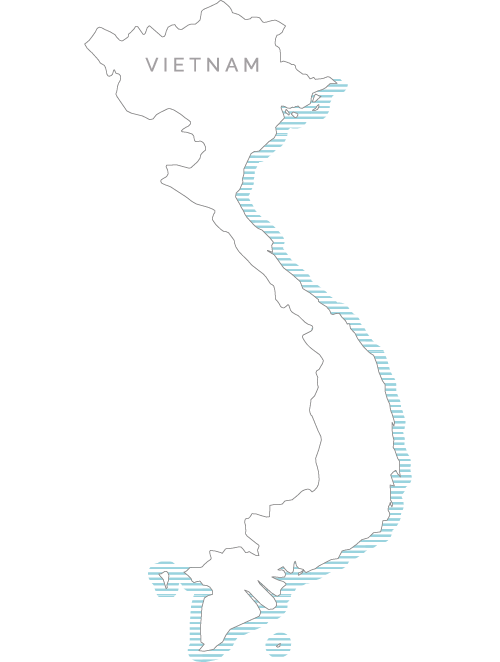 Sapa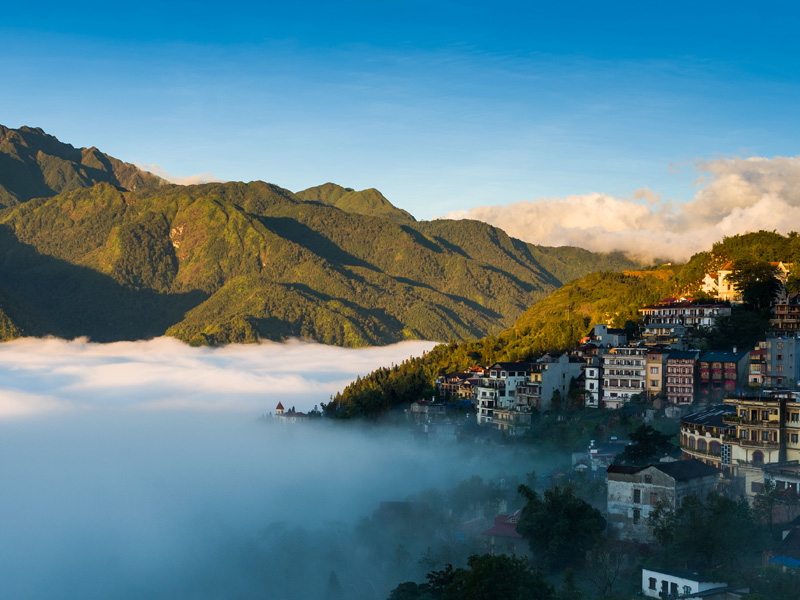 Situated at the foot of Fan Si Pan, Vietnam's highest peak, the mountain town of Sapa is a cultural melting pot of at least 5 different ethnic tribal groups. Enjoy the riot of colours at the weekly Bắc Hà markets. The wonderful village is surrounded by towering rice paddies, punctuated by torrential rivers, and a backdrop of natural forests enveloping the mountains as far as the eye can see creating a breath-taking atmosphere. Sapa is hikers paradise with the challenging hike to Fan Is Pan the ultimate. For those not so keen on a rigorous hike a 6 km cable car will cheat you to the summit.
Ha Long Bay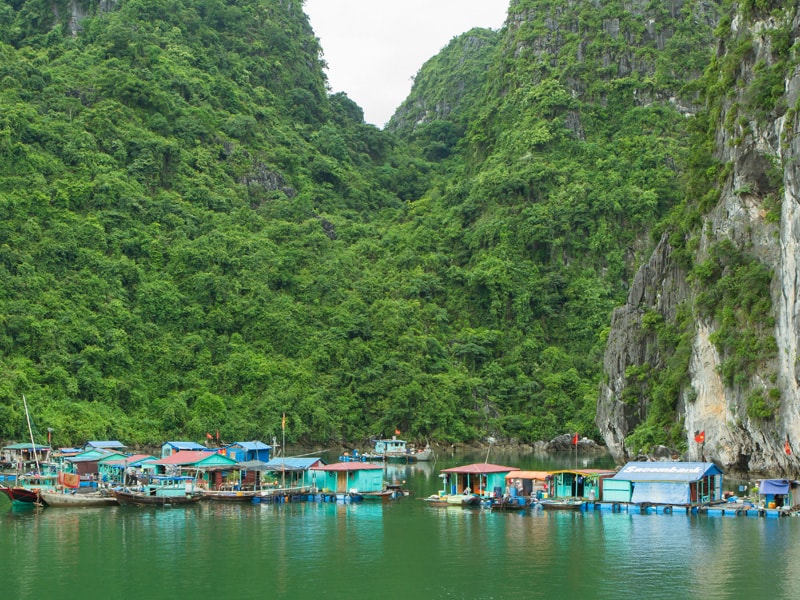 Nearly 1,6000 limestone islands climb out of the beautiful blue-green sea to make up the Ha Long Bay - one of the 7 wonders of the world. Declared a UNESCO World Heritage Area in 1994 Ha Long Bay has been the location of many movies.
The locals live on four floating fishing villages dotted around the bay while many visitors will stay on the two bigger islands of Tuần Châu and Cát Bà. Many of the limestone islands have been hollowed by millennia of erosion the largest of which is Hang Dau Go cave with con contains numerous stalactites and stalagmites. Almost two thirds of the islands have names, many derived from their unique shapes such as Voi Islet (elephant), Ga Choi Islet (fighting cock), and Khi Islet (monkey).
Hanoi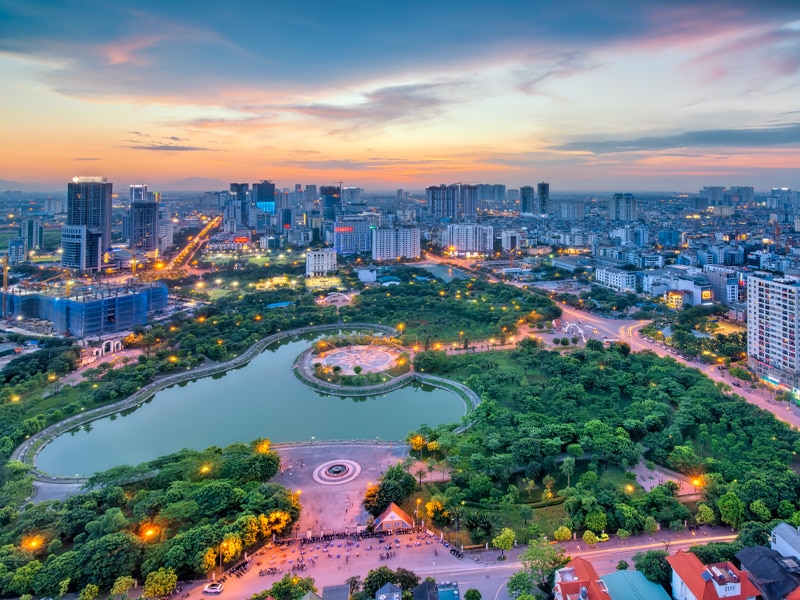 Hanoi is an enchanting mix of French colonial culture and tradition Sino-Vietnamese. Despite a rugged history of conflict it retains so much of its colonial old world charm. Explore the narrow winding lanes of the Old Quarter by day, and by night delight in the endless range of hip bars, restaurants, and nightclubs. No city in the world has had as many name changes as invaders from all directions have occupied Hanoi as their base for South East Asia adventures. Following the Vietnam war and the reunification of the north and south Hanoi was chosen over Saigon as the country's capital. Stay an extra few days in Hanoi - its vibrant street culture, friendly people (they will often try and talk with you), and buzzing nightlife make this one of the coolest cities in Asia.
Ninh Bình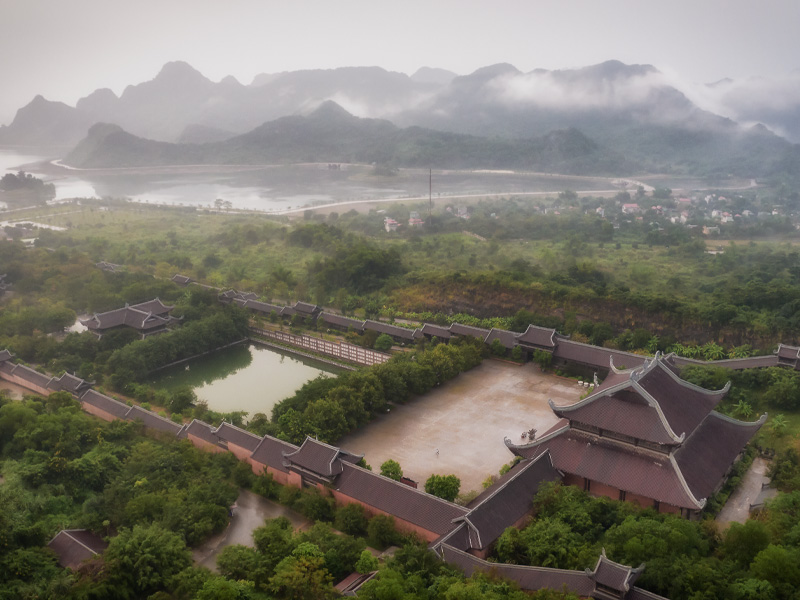 Ninh Binh was an extremely important stronghold for the French colonists as it provided protection over the river ways that feed the Gulf of Tonkin. Today however, it is a sleepy village that provides the perfect launchpad for exploring the surrounding area which has some of Vietnam's most spectacular scenery. The main attraction is a boat ride between the limestone peaks of the river and 3 erosion tunnels in the are of Tam Col, often known as "Halong Bay on Land". Trang An Grottoes, only a short bike ride from Ninh Binh, also has many incredible limestone caves that can be navigated by boat. Climb the 450 steps to the top of Hang Mua Peak for one of the most spectacular vistas in Vietnam. Breathe in a 360° view of the entire region from the Red River Delta to the east right round to the mountains in the west and south.
Cuc Phuong National Park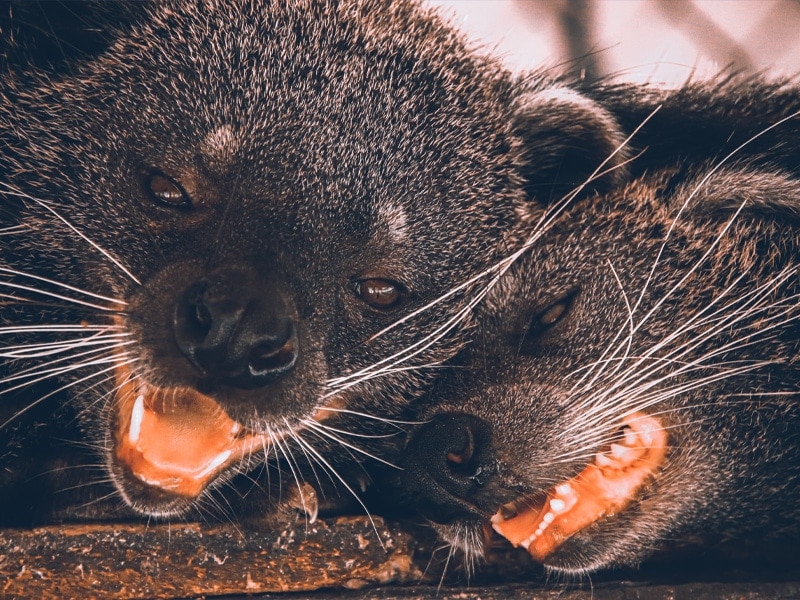 The rainforests of the Cuc Phuong National Park are 45km from Ninh Binh. The national park is Vietnam's largest and significantly important for its biodiversity. Within the national park there is the Primate Rescue Centre where approximately 180 primates of endangered species are raised for reintroduction in to the wild, the botanical gardens and the turtle centre, plus the Save Vietnam's Wildlife Centre, which rehabilitates and releases native carnivores and pangolin. Wonderful hikes can found within the surrounding karst mountains or hire a mountain bike and explore the steep gravel paths within the park. One of the most notable experiences is the thousands of coloured butterflies which literally cover you as you walk or bike.
Nha Trang
Nha Trang is often called "Asian Hawaii" because year-round, it lies in the warm tropical monsoon dry climate zone with only two small semitropical months to temper the climate and warm things up. It was one of the biggest ports in Southeast Asia during French Indochina times and has been a UNESCO World Heritage Site since 2014 due to its architectural legacy. Although today it is best known for its beaches, scuba diving and diving tourism in the Hon Mun marine reserve, one of the first marine reserved to be established in the world. It is often described as one of the most beautiful bays in the world. Historically, Nha Trang has major a major centre of conflict between invading forces and it houses one of Vietnam's most famous landmarks, Po Nagar Tower, constructed by the Champa before 781 CE. The French merchants nicknamed it Bahgia de Frances or alternatively 'La Perle de l'Indochine ' (The Pearl of Indochina ).
Hoi An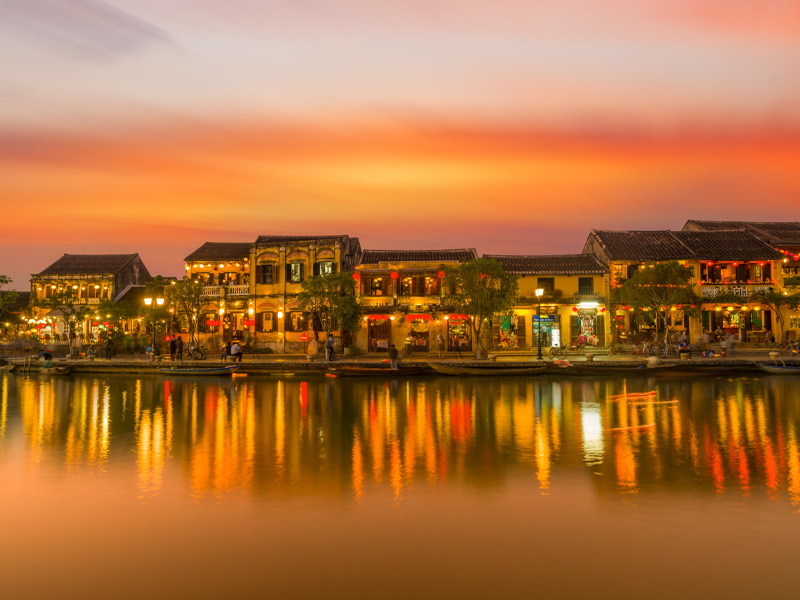 The ancient Hoi An town is a wonderful UNESCO World heritage site - that has recently been struggling under the effects of over tourism. The old town is full of meandering lanes and Chinese-styled shophouses, which is particularly atmospheric during the evening sunsets, although they very much cater to the Chinese and Vietnamese tourist trade. For more than 2000 years Hoi An has been a major trading port through different conquerors and conflicts and you can see so many different influences in its rich well-preserved architecture. Unlike other Vietnamese towns there is a noticeable lack of large concrete buildings, meaning the town has a real romantic sultry feeling. Hoi An is also famous for their clothing and shoe production. Away from the old town you will find numerous workshops where you could grab yourself some custom shirts or a suit.
Da Lat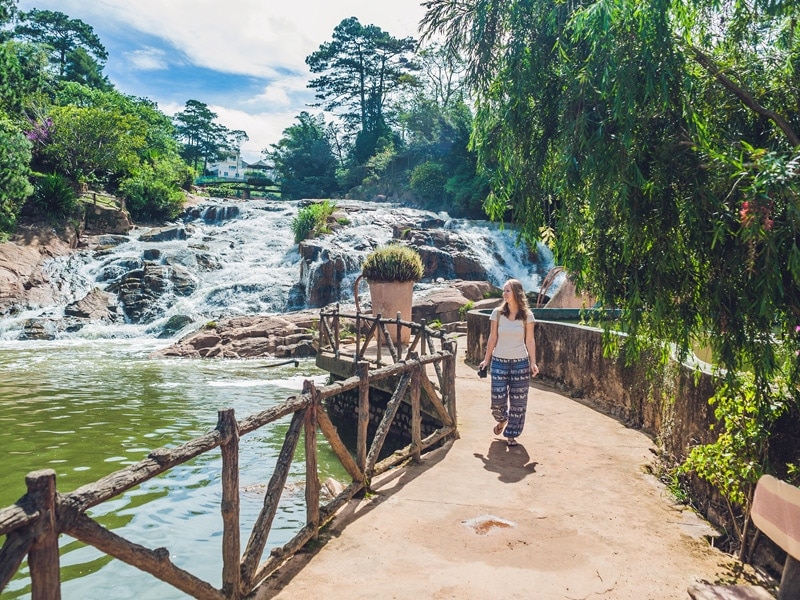 Da Lat is surrounded by pine forests and winding roads that are vibrant with marigold flowers. The city's temperate weather comes from the nearby highlands and stands in stark contrast to Vietnam's otherwise tropical climate - mist covers Da Lat valleys almost year-round. It is said that Da Lat has all four seasons in one day: Spring in the morning, summer at noon, autumn in the afternoon and winter at night. Da Lat supplies huge amounts of temperate agriculture products for Vietnam including cabbage, cauliflower, artichoke, tea, wine, persimmon and coffee. It is known for its delicious fruit ice-cream including avocado and durian flavoured.
Ho Chi Minh City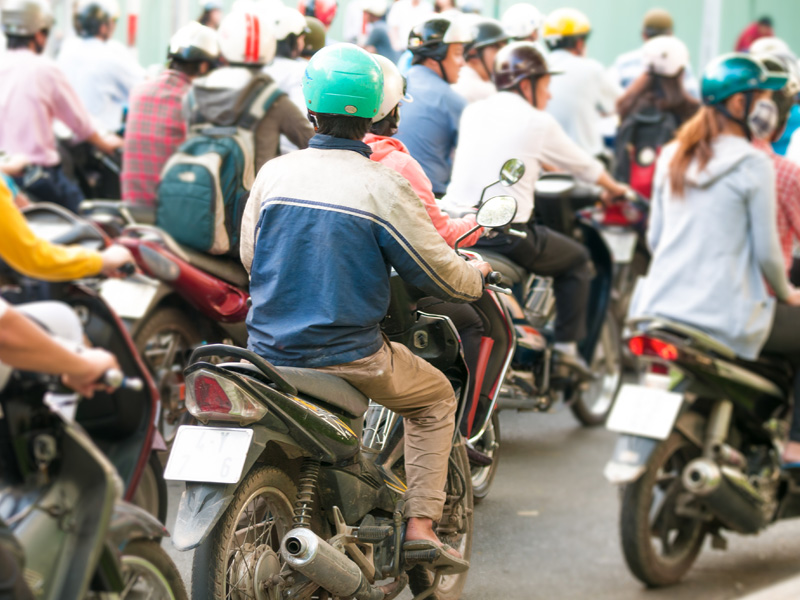 Originally a small fishing village Ho Chi Minh City, formerly named Saigon, is the largest city in Vietnam known for its lively and vibrant culture. In terms of food, Ho Chi Minh City is a veritable smorgasbord of traditional Vietnamese cuisine. Picturesque markets can be found all around the city, bursting with fresh produce, tropical fruit and herbs. Start exploring the incredible street food at the bustling Ben Thanh Market or take a ride in one of the colourful cyclos to get around the city. Further afield Ho Chi Minh City is the perfect base for visiting the imperial city of Hue via DMZ, the stunning Buddhist temples and quaint mountain life at Dalat, or hitting the beach resort of Nha Trang.
Mekong Delta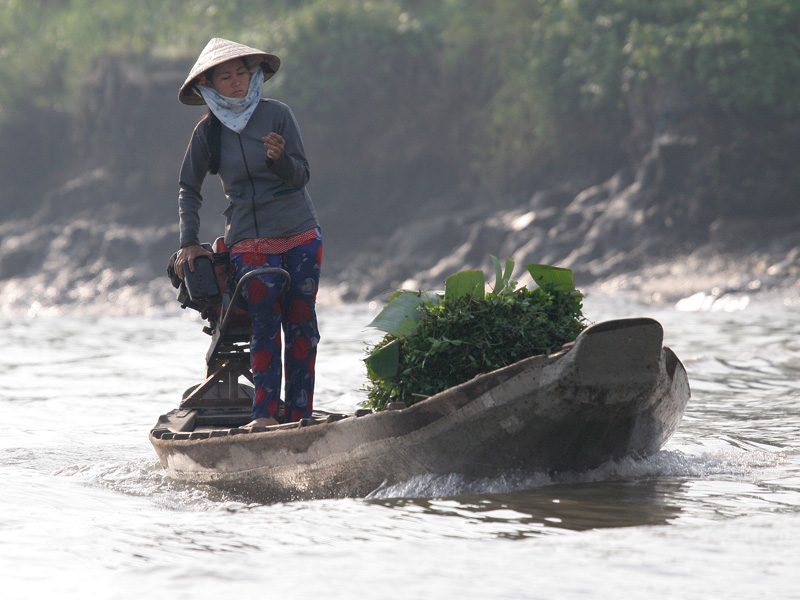 The Mekong Delta, where the Mekong River branches out into the sea, is a lush and fertile area which produces more rice than both Korea and Japan produced together. For over 2,000 years it has been home to many major trading ports. Dubbed a 'biological treasure trove' due to its wealth of native plants, animals and fish occupying the fertile land and tributary rivers, including approximately 1,200 species of trees, 700 species of birds and 450 species of plants and new species of plants, fish, lizards, and mammals continually being discovered in previously unexplored areas. For example, the Laotian rock rat was found in 2003 after being declared extinct. Unfortunately being low lying coastal land the Mekong Delta is extremely vulnerable to sea level rise caused by climate change, with many of the provinces expected to be underwater by 2030. The sea level rise is undermining the lush farmlands in the surrounding area through erosion and saltwater intrusion.
Cu Chi Tunnels
The tunnels of Củ Chi are an immense network of connected tunnels used by Viet Cong soldiers as hiding spots during combat, as well as serving as communication and supply routes, hospitals, food and weapon caches and living quarters. The conditions of living underground for days on end were harsh - malaria was rife, food and water scarce and ants, venomous centipedes, snakes, scorpions, spiders, and rats shared the space with the soldiers. However, the tunnels were also significant in their ability to withstand American military might. The Ben Duoc tunnel area located near Ho Chi Minh City and the Ben Dinh tunnel area located in central Vietnam have been carefully preserved and developed for tourism purposes. The tunnels located at the Ben Duoc site contain some parts of the original tunnels, while those at Ben Dinh are reconstructed, including many of the "communal areas" which were used for planning offensives plan offensives.
Rice paddies and floating markets, vibrant cities and spell binding emerald bays on this 12-day cultural immersion into Vietnam
Immerse yourself in real Southeastasian culture on this one month odyssey through the hearts of incredible Thailand and Vietnam.
Inspiration on travelling in Vietnam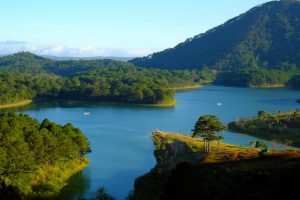 What happened during the Vietnam war? After the French colonial administration were outed in 1954, North Vietnam wished to merge the north and the south and create a single Soviet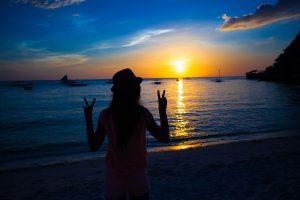 Welcome to our U.Advice Guide for Asia. This guide has been written by members of our U.Crew who have personally been and travelled extensively throughout Asia, and have had a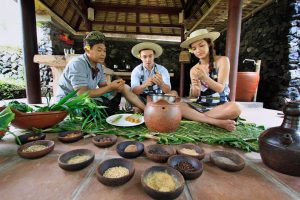 Visiting Asia – Here's What You Need to Know Before You Travel A world away, both in the distance and cultural diversity, Asia is an enormous melting pot of distinct