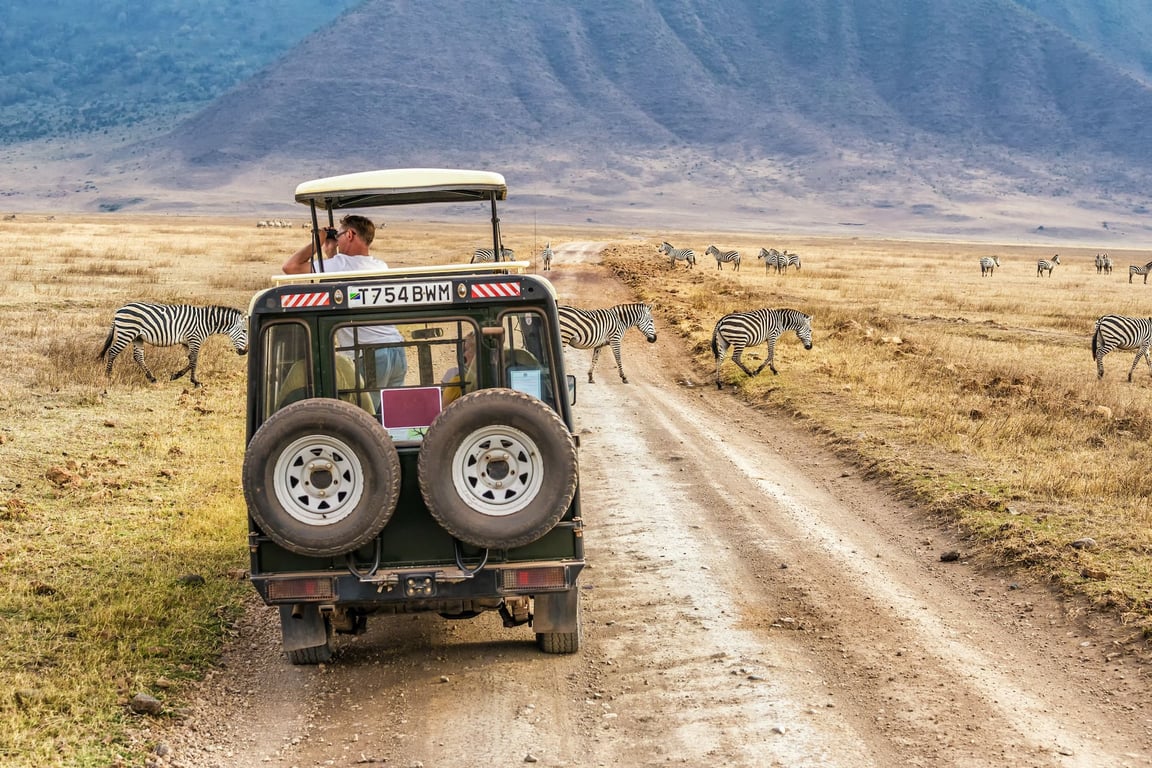 Tanzania Safari
This is an amazing adventure for anyone who wants to experience a true African safari. This adventure starts in the city of Arusha, located an hour from Kilimanjaro International Airport. Spend your first day in Arusha where you will meet the locals. We recommend you try a cold beer at the Old Railway Café before the welcome dinner in the evening.
The first 5 days of your adventure will be spent on the savannah, so remember to pack your safari hat, binoculars and sunscreen. These days will be spent scouting for The Big 5 along with many other animals that call the savannah their home. The lions and black mambas will be lurking in the high grass, the hippos are sunbathing in the watering holes while the crocodiles are waiting a bit further down the stream for their unaware prey. We will also be visiting the world's largest unfilled volcano caldera and discovering what animals will be living in the crater.
During the safari, you will be sleeping in tents in the savannah to give you the most authentic experience. And since we are sleeping on the animal's territory, they might come close to our camp, but no worries there will be guards there.
Get friendly with the locals in Arusha
Experience a true African safari with local guides
Sleep in tents in the savannah
Spot The Big 5 in their natural habitat
Watch how survival of the fittest is rule number one when predators are hunting for their prey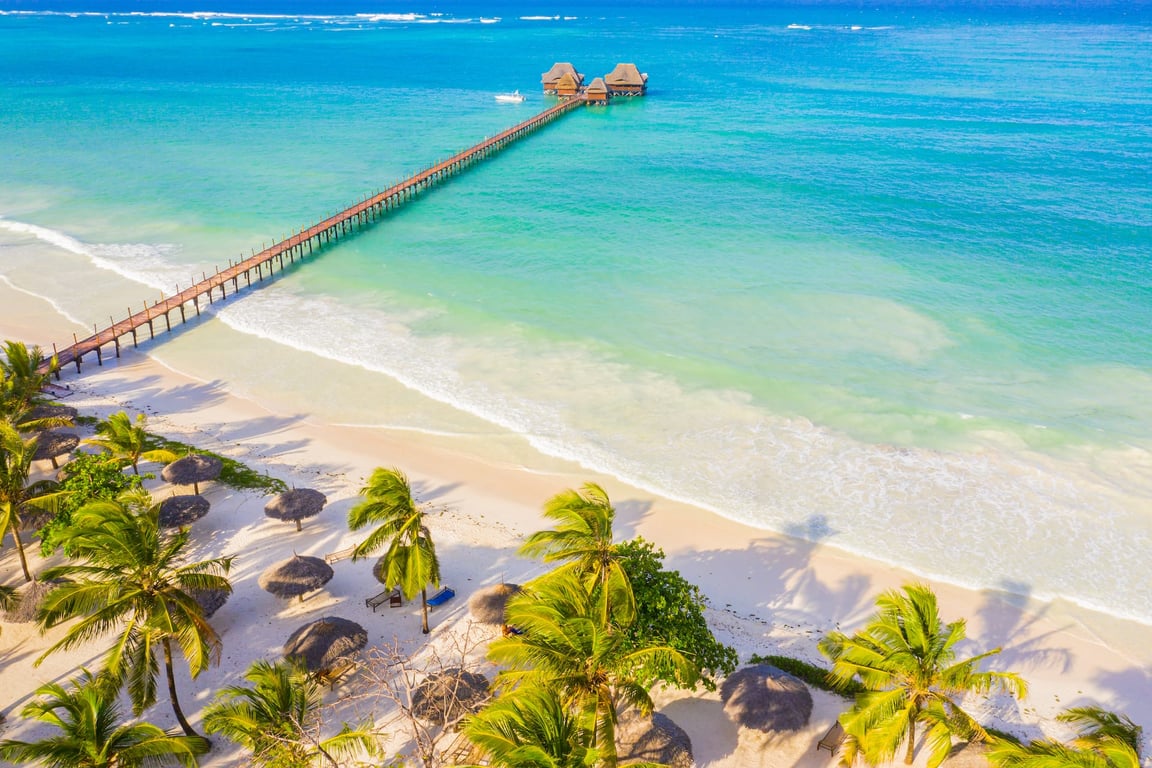 Zanzibar
After a week filled with safari, adventure and excitement it is time to slow down and unwind on the white beaches of Zanzibar. Only a short flight from Arusha and you will find yourself in paradise. Spend the week how you see fit and get adjusted to the island life here. You can spend your days in a hammock on the beach looking over the turquoise Indian Ocean. If you need a break from the beach you can always put on a mask and explore the marine life around Zanzibar. You will be met by dolphins, turtles and lots of fish.
If you need to view the island from another perspective you can always suit up and skydive, we guarantee you will enjoy the view from this angle. If culture is more your thing, then we recommend a trip to the historical Stone town, where you can learn more about the history of Zanzibar and Tanzania.
Slow down and adjust to life in paradise
Spend a week discovering all there is to Zanzibar
Skydive if you are lacking adrenalin
Immerse yourself into the history of the area
Make new friends above and below the water