A JOURNEY THROUGH MANY AGES OF CHAOTIC CITIES TO TRANQUIL MOUNTAIN VILLAGES
日本 Japan – Cultural immersion for the adventurous backpacker
Explore the very best of cultural, historical and modern Japan on this deeply immersive backpacking tour. With a culture developed over the millennia, infused with complexity and contrast, this is an epic adventure of discovery into a world of temples and shrines, stunning cuisine and bustling cities and serene landscapes.
You can expect great adventures as your tour takes you from bustling futuristic and high-density cities to mountainous landscapes with live volcanoes and lush forestation. You'll explore the intensely deep culture that permeates every aspect of Japanese life, from the kooky and cool to the customary & traditional.
Travelling in Japan is a life-changing experience saturated with new & unique learning encounters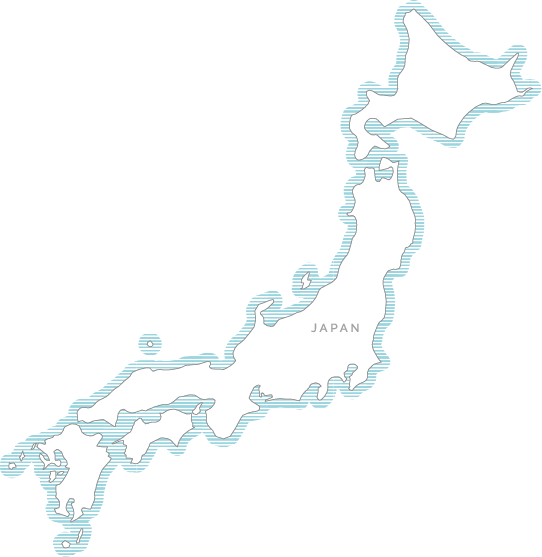 Hagi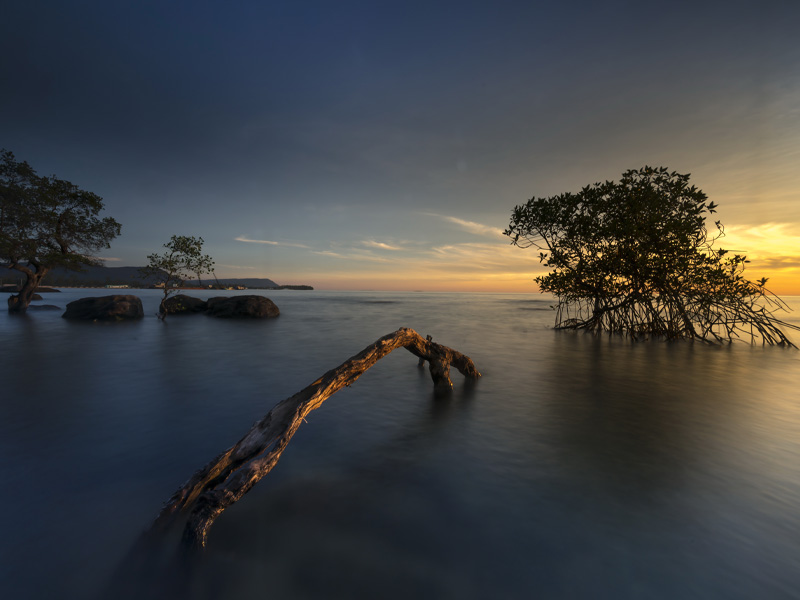 Hagi is arguably Japans most beautiful castle town with its old streets and traditional residences. Situated at the base of Mt Shizuki it is an imposing massive structure. Under the Mori clan in the seventeenth century Hagi became the capital of the region - power being transferred violently from Hiroshima. Today while it still exists as an extremely beautiful city its economic development has failed to keep pace with that of other cities in Japan.
Hiroshima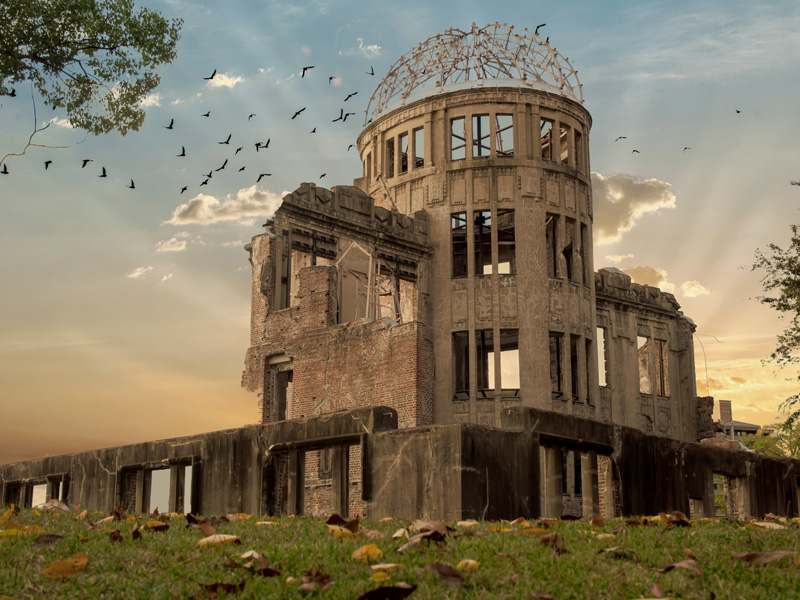 Some might say that Hiroshima was put on the map (or taken off it) following the American atomic bombing toward the end of World War II. Actually Hiroshima had since the 17th century been an important industrial hub and centre of military activities playing important roles during the Imperial Wars, Sino-Japanese War, Russia-Japanese War, and of course the World Wars. The raising of the city by the American atomic bomb has mean't a significant rebuild to create an architecturally interesting modern city.
Osaka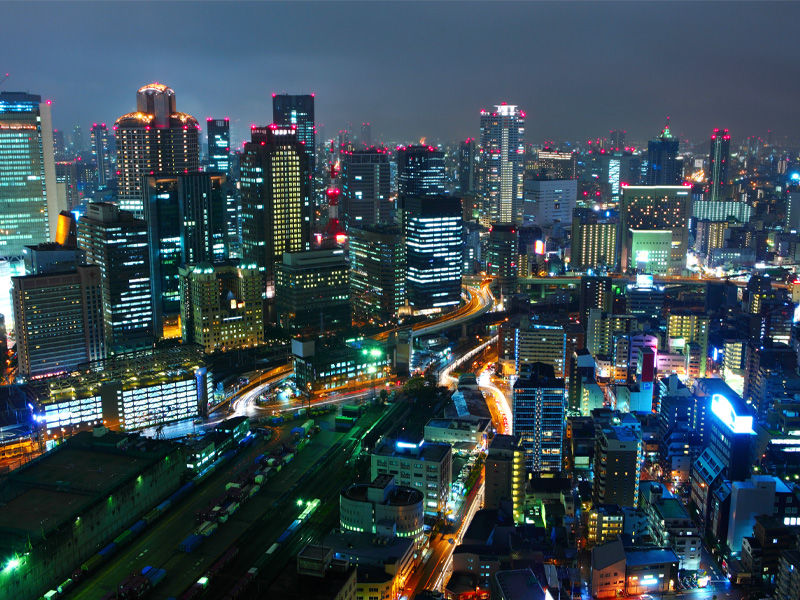 Osaka is the industrial heart of Japan. From early in its history it has been described as that anti-capital - during one such period of rice shortages the merchants shunned orders to reduce their obvious consumption continuing to flaunt their wealth. The saying goes that even today the people of Osaka greet each other with Mokarimakka - meaning are you making money. Today Osaka is a really lively city with a variety of eastern Japanese cuisine. It is arguably the hottest city in Japan to eat, drink and of course party.
Koyasan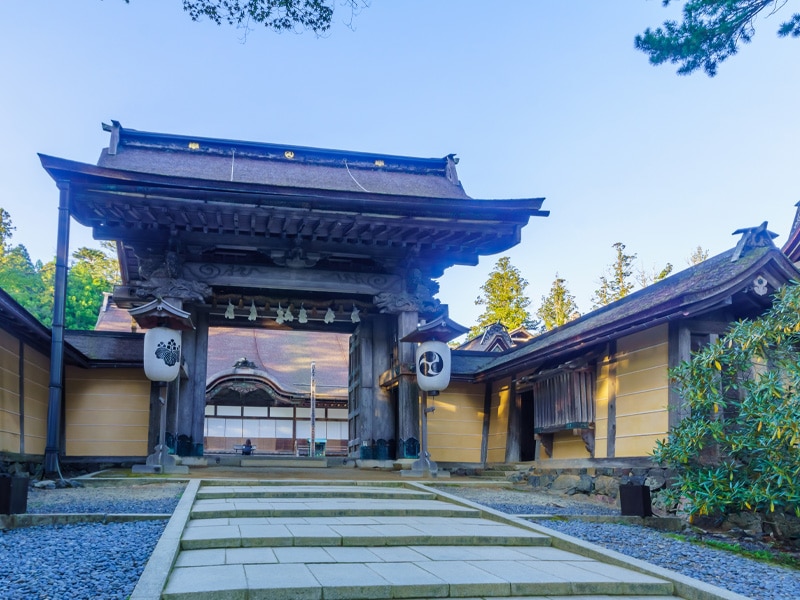 Koyasan is nestled high up on Mount Koya situated up a high-mountain valley.  Originally established as a mountain retreat for a Buddhist monk called Kukai, the monastery is now a sizeable town with UNESCO World Heritage Site status. A visit to the burial site of Kukai is well worth it as thousands of lanterns light the site. There is an electric railway from Osaka to Koyasan and hiking in the My Koya area is awesome.
Kyoto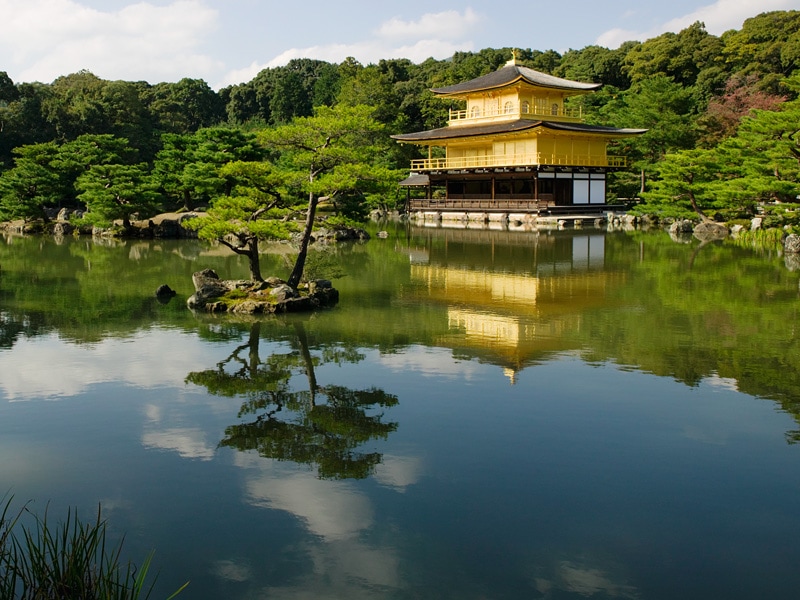 Kyoto is a large sprawling urban city. It sat as the capital of Japan for over 1,000 years and is even today considered by many to be the most beautiful city in Japan. This is however if you make the effort to get out of the main city area and into the parks and temples that surrounds it. With over 2,000 temples and shrines around the city it is a never ending feast for the eyes that you will never be able to take in with just one visit.
Nagano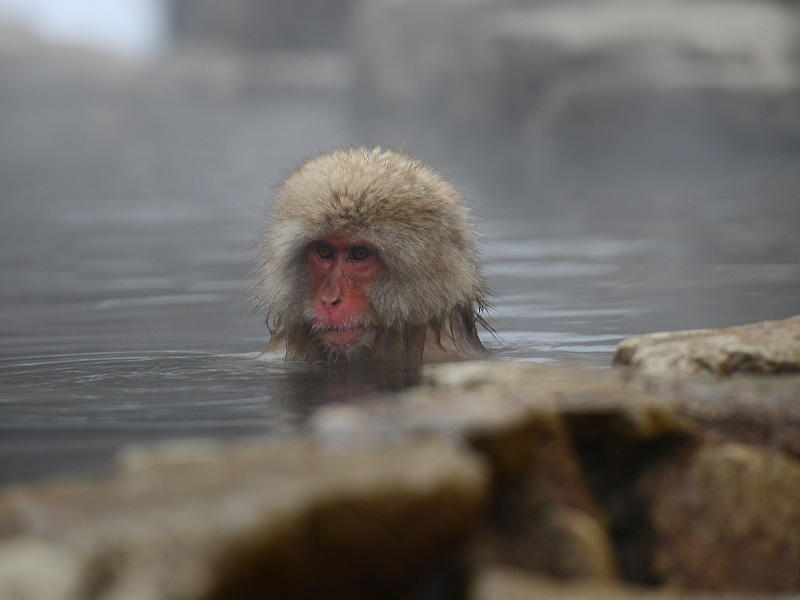 Nagano is one of Japans most famous cities. Surrounded by the beautiful mountains of the Shiga Kogen National Park it was the location of the 1998 Winter Olympics. It is also famous for being the home of the Ninja School, Togakure. Nagano was born from a temple city around the 7th century temple Zenkoji, which is one of Japan's most famous temples. The temple contains the Hidden Buddha - a statute displayed only every six years, and sorry next one is not until 2027.
Mount Fuji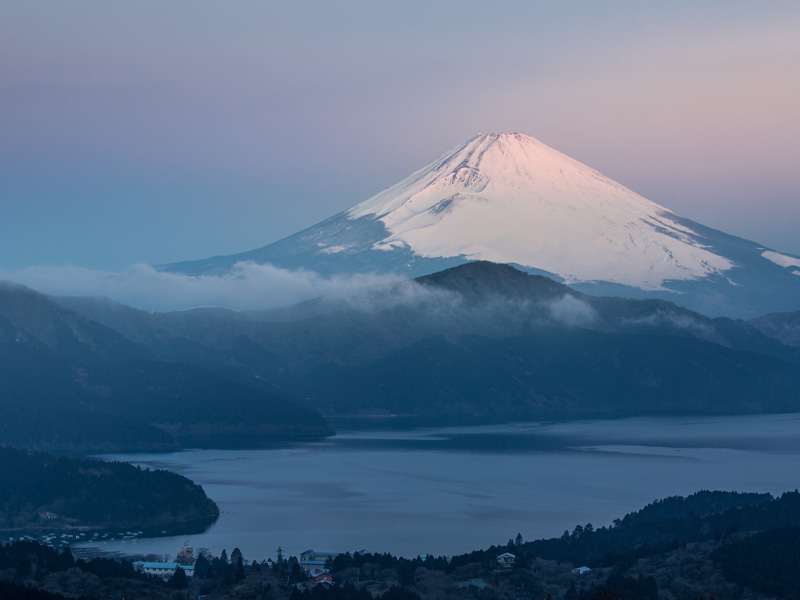 Mt Fuji has to be one of the most iconic mountains in the world. Everyone recognises that distinctive almost perfectly symmetrical shape rising above the surrounding lakes. Of course the obvious thing is to climb Japan's highest mountain which during the summer months can involve a very long line of climbers. You need to be prepared as although temperatures can be 40 plus degrees at the base it can be below zero and snowing at the top. Outside the summer months high altitude snow and ice climbing experience is required.
Hakone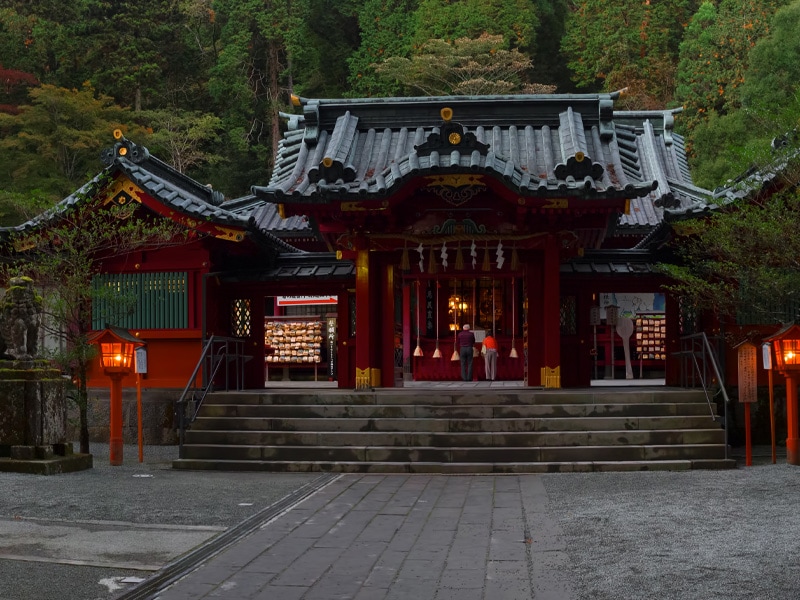 Hakone is a popular day trip from Tokyo known for its geothermal natural hot springs and proximity to Mount Fuji. Hakone has been a cultural cross roads for many centuries because of its location on the trading route between Kyoto and Tokyo. As well as a soak in a hot pool (onsen) with views to Mt Fuji visit a geisha experience or get a traditional tattoo if you dare.
Tokyo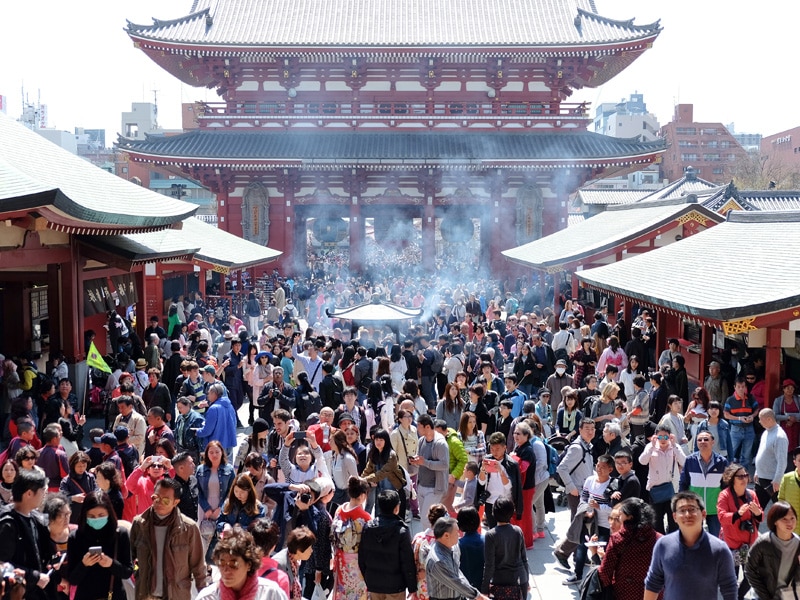 Tokyo is one of the wildest cities on the planet. Bright lights, traffic, 13 million people, noise and smells - it is a sensory overload. It is such a city of juxtaposition of high-tech (visit the robot restaurant) and tradition (see the temple markets at Asakusa). It is easier to think of Tokyo not as one city but as 4 or 5 individual towns that have simply merged and that need to be explored on their own. From the electronic hip Shibuya to the gardens and temples of Chiyoda there is not enough time to immerse yourself in the crazy world of Tokyo - we love it!!
Tokyo to Hiroshima – explore timeless temples, exotic shrines & vibrant cities
Inspiration on travelling in Japan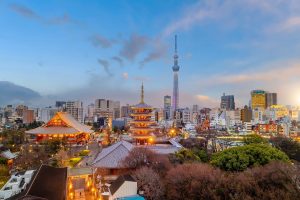 Tokyo is not just one, but many smaller vibrant and distinctly different 'cities' cleverly rolled into one vibrant historical city, each offering a different but unique Japanese experience to the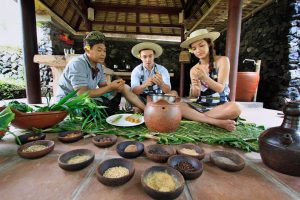 Visiting Asia – Here's What You Need to Know Before You Travel A world away, both in the distance and cultural diversity, Asia is an enormous melting pot of distinct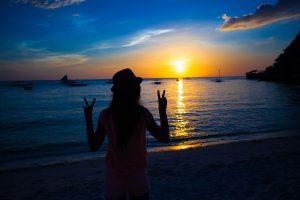 Welcome to our U.Advice Guide for Asia. This guide has been written by members of our U.Crew who have personally been and travelled extensively throughout Asia, and have had a