Are you prepared for a unique adventure? Nepal is expecting you!
Nepal has absolutely everything you could want for an adventure tour on your backpacking or gap-year journeys. The stunning mountain ranges, rich cultural heritage, crazy bustling cities and amazingly welcoming people.
Of course, the mountain hikes amongst the Himalayan peaks have made it famous and rightly so. But more than that Nepal is a melting pot of so many traditional cultures and religions. Buddhist and Hindi live together in peace, traditional cultures such as Tharu, Magar, Thakali, Newari and Nepal are nestled in communities all over the country. It is an overload of the senses from the rich smells of the Thamel markets to the fresh mountain air in Bandipur; and everywhere you turn is incredible breath-taking vists.
If life-changing moments, finding yourself, and a real sense of adventure is something you seek then Nepal should be the number one destination on your travel bucket-list. It is certainly one of our favourites.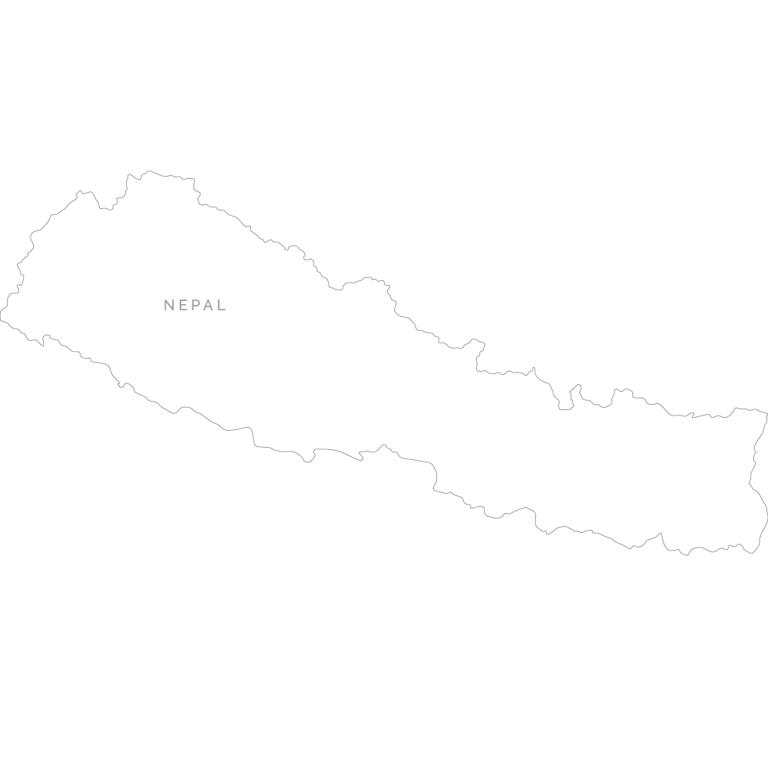 Kathmandu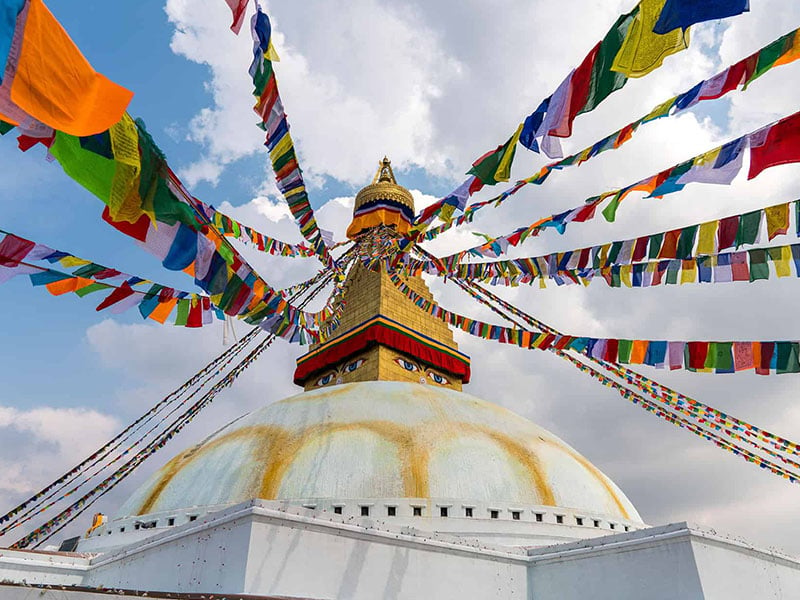 Protected by a Living Goddess Kathmandu, the largest city and capital of Nepal, is  a dynamic and busy metropolis with a rich ancient history. The grandeur of the past can be seen in exquisitely carved wooden window frames, 18th century bronze sculptures, amazing temples, and spiritually uplifting stupas.
Charaundi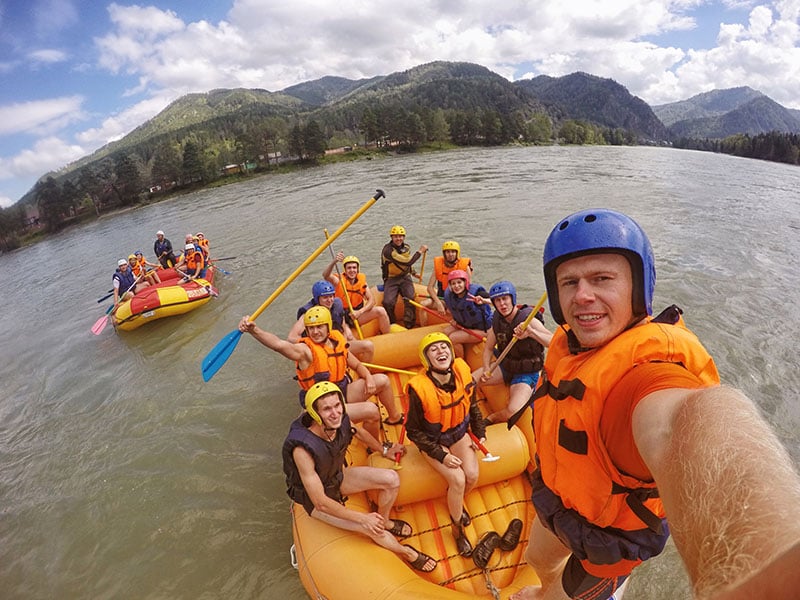 On the Trishuli River in central Nepal, Charaundi has become a popular spot for white water rafting and kayaking. Rising from Langtang Himal with impressive gorges and exciting grade 2-3 rapids, it is suitable for everybody: an easy introduction for those who have no previous rafting experience. The Trishuli River originates in Tibet and flows through the middle hills of the Mahabharat range. According to legend, it is believed that high in the Himalayas at Gosainkunda the god Shiva drove his trident into the ground to create three springs – the source of the river and hence its name Trishuli.
Bandipur
Between Kathmandu and Pokhara is the traditional hilltop town of Bandipur. The town is renowned for its beautifully preserved Newari architecture and provides breathtaking views of the hills and mountains surrounding it. The village is a fantastic starting point for hiking and trekking excursions in the surrounding hills.
Pokhara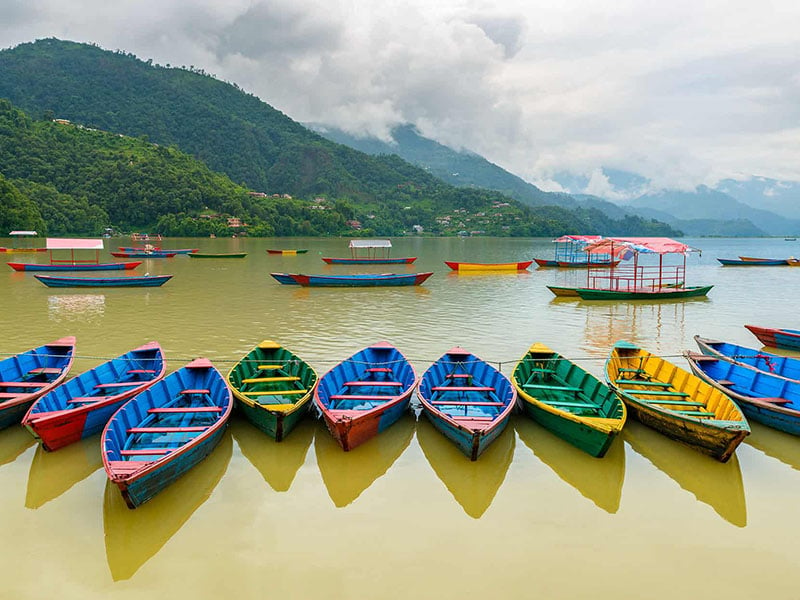 Locals will tell you that Pokhara is the Switzerland of Nepal in reference to it's breathtaking natural beauty, which includes lakes, waterfalls, and incredible views of the Himalayas. Pokhara is the launchpad for those hiking the Annapurna Circuit and boasts a vibrant nightlife of backpackers and hiker. The city is also home to a number of historical and spiritual landmarks, such as the World Peace Pagoda and the Bindhyabasini Temple.
Ramkot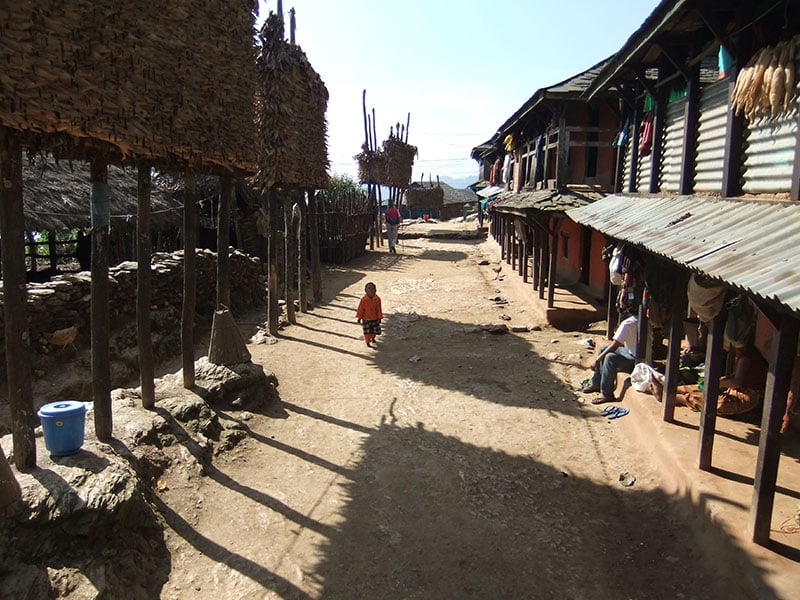 Ramkot, a tiny village near Bandipur, is renowned for its breathtaking sights of the Annapurna mountain range. The village is inhabited by the indigenous Magar community, originally descendants of Mongol interlopers, and is unique for it's traditional thatched roof houses.
Sarangkot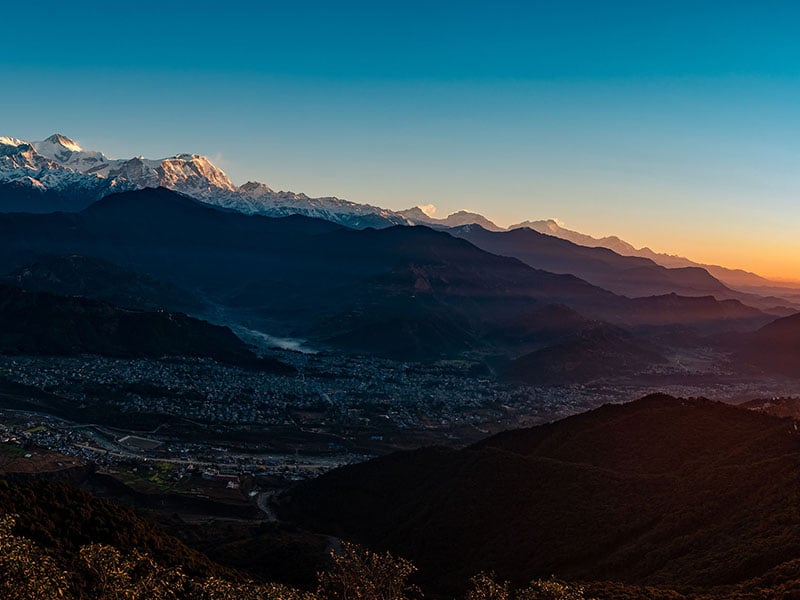 Sarangkot a special and remarkable destination because of its breathtaking views of the Machhapuchhre (Fishtail) and Annapurna ranges. The perfect place for a stunning high altitude sunrise.
Australian Base Camp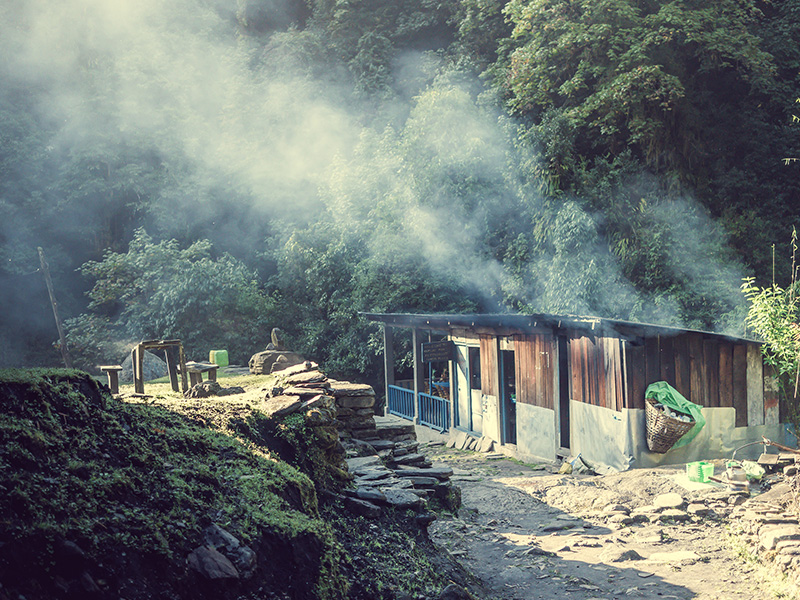 In the Kaski area of Nepal, the Australian Base Camp serves as a starting point for treks to the Annapurna and other mountain ranges. Surrounded by lovely rhododendron trees it is said that during the late 80s, people from Austria found it so beautiful and they used to come and camp there for numerous days as it is so peaceful and unspoiled offering fascinating views of the Himalayas. Since then people started to call it an Austrian camp and as it is difficult to pronounce for local Nepalese people and then pronounced it Australian camp this is how the place got a new name an Australian Camp.
The local name, Thulo Kharka, means a large grazing meadow for cattle. It used to be a seasonal herding place of buffalo and cow herders from the villages below Dhampus and others.
Syangja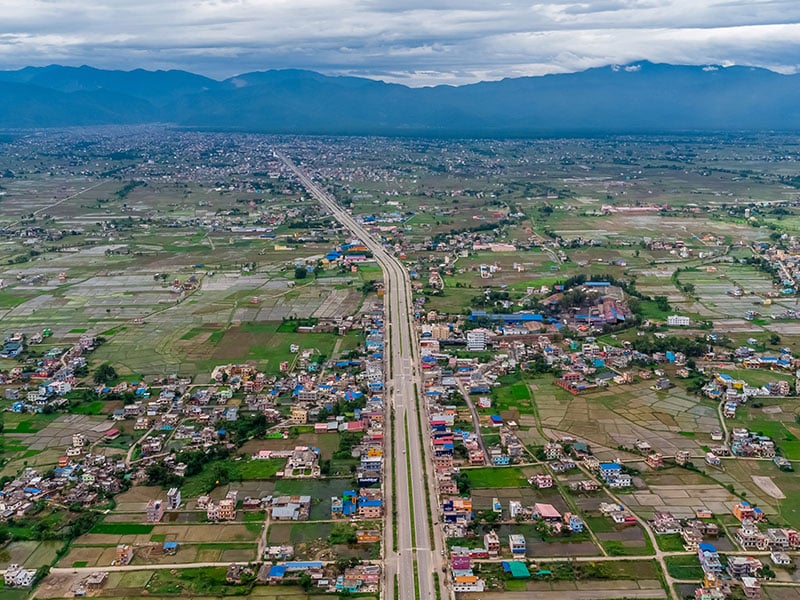 Syangja is a rural community a bit of the traditional tourist routes. It is a great place to visit and get closer to real Nepali life. The nearby Siddha Cave, which is located in Syangja, is thought to be about 10,000 years old.
Chitwan
Chitwan literally means "heart of the jungle". It is a truly wildlife adventure of a different kind.
The Chitwan National Park is Asia's best preserved conservation area, where wildlife such as tigers, rhinos, and elephants thrive in the Sal forests and flood plains for the Narayani, Rapti and Reu rivers. This UNESCO World Heritage Site covers a massive 932 square kilometres.
Panauti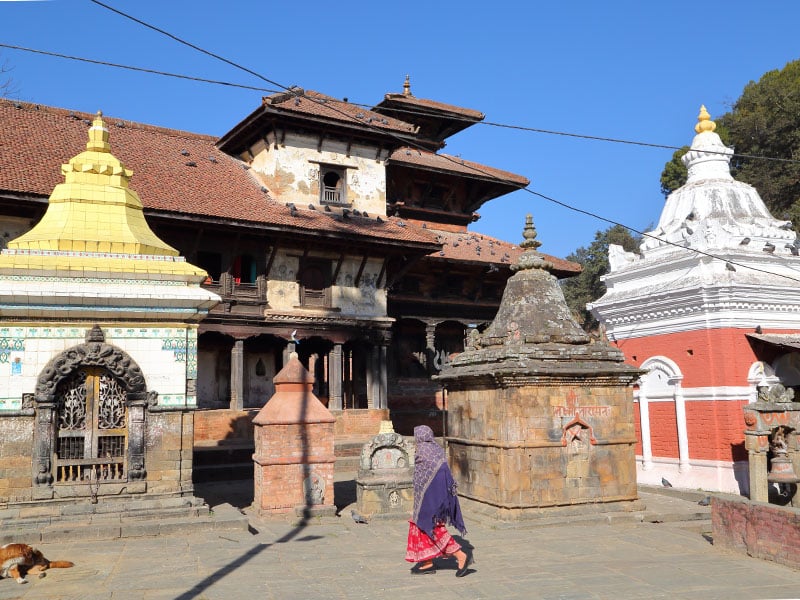 Panauti is one of the oldest towns in Nepal, with many temples dating back to the 15th Century or earlier.
It is rich in Newari culture, history and particularly known for it's traditional cuisine. At local shops and food stands, make sure you try regional specialties such Juju Dhau (sweet curd) and Bara (a type of lentil pancake).
The 14th-century Indreshwar Mahadev Temple, which is devoted to Lord Shiva, is one of 40 temples in Panauti, and also one of the largest and tallest pagoda-style temples in Nepal.
Bhaktapur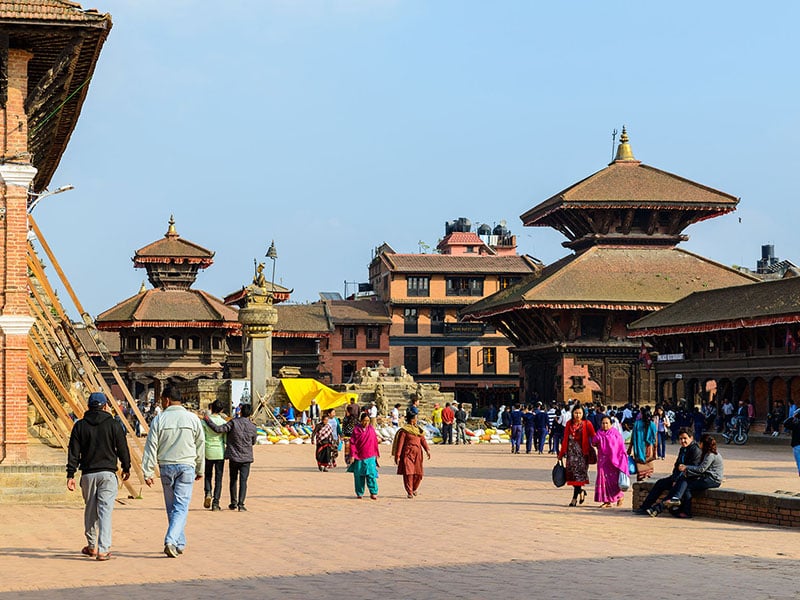 A UNESCO World Heritage site, Bhaktapur is often described as an open-air museum displaying an amazing palace dating back to the Malla Dynasty (12th to 18th centuries) complete with courtyards, royal bath, sculptures, pagodas, Shikhara style temples and a Buddhist monastery. 
The city is renowned for its age-old weaving and pottery traditions. 
Arguably one of the best adventure tours in the world in definitely one of the most scenic. Sleep in a tent in the Himalayas, stay in a monastery and dine with the monks, learn to cook with local guests in a homestay, see incredible wildlife in Chitwan National Park and get close to the crazy Nepalese white water rafting and bungy jumping.
Inspiration for travelling in Nepal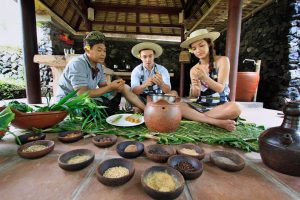 Visiting Asia – Here's What You Need to Know Before You Travel A world away, both in the distance and cultural diversity, Asia is an enormous melting pot of distinct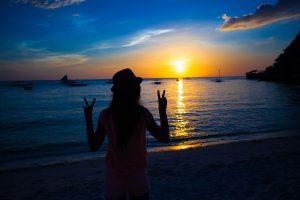 Welcome to our U.Advice Guide for Asia. This guide has been written by members of our U.Crew who have personally been and travelled extensively throughout Asia, and have had a