BEAUTIFUL SUN DRENCHED BEACHES AND TRADITIONAL VILLAGES FILLED WITH KIND & GENEROUS ISLAND LOCALS
Cultural immersion in a tropical paradise
Come and relax on the magnificent tropical beaches of Fiji with this amazing backpacking tour. Combine rest and relaxation with a cultural tour of mountain villages and island life.
Nestled in the South Pacific, Fiji's archipelago of Islands are flush with forests, waterfalls and incredibly friendly locals. On this tour you'll learn about drinking cava, weaving baskets, mending thatched roofs, cook a traditional lovo meal (feast cooked in the earth), spa in volcanic hot springs, walk the island markets and of course, you can expect to relax and enjoy the warm waters with a snorkel, dive, swim or paddleboard!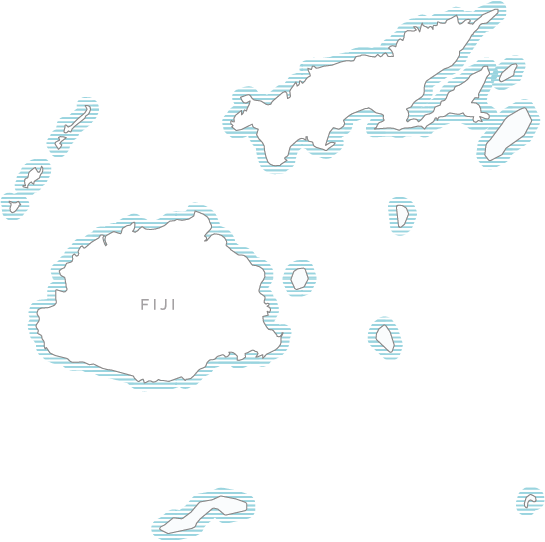 Vanua Levu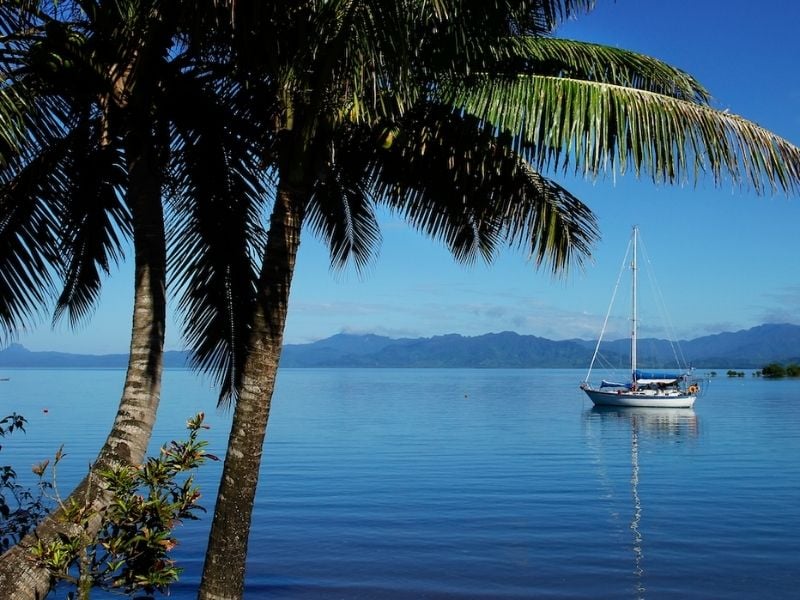 Fiji's second-largest island, Vanua Levu, was settled by the indigenous population over 3100 years ago, and more recently by Europeans in the 1860s. When the Europeans arrived, locals were living in sandalwood thatched houses raised above the reefs on the shore, which prompted the establishment of sandalwood thicket trading, as well as the introduction of coconut plantations in the south while Indian settlers founded the town of Labasa, now a major sugar-producing centre, in the northern part of the Island. While commerce has continued to endure with the sugar cane plantations yielding a major source of income for Fiji, the eastern part of the island is still known for the idyllic Pacific Island blue waters and palm trees and amazing waterfalls which cascade into the pristine clear pools of freshwater hidden behind thick rainforests.
Ovalau Island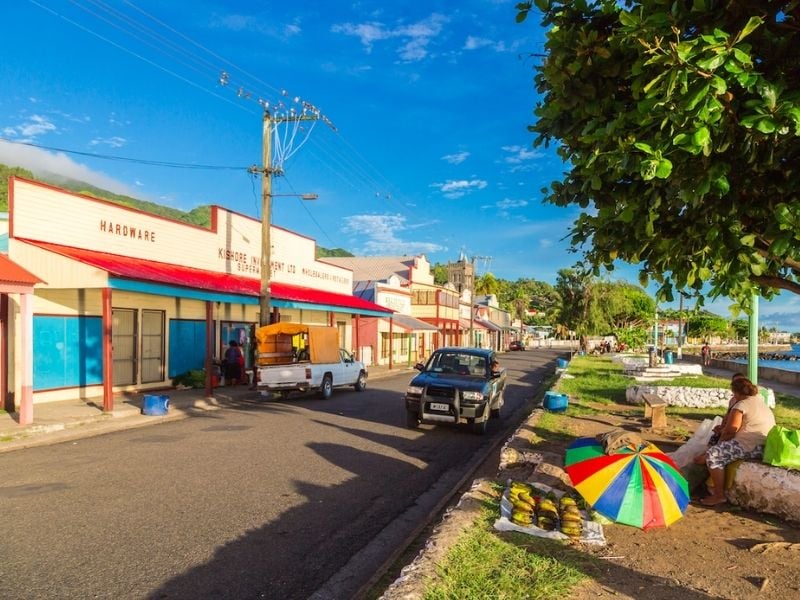 Ovalau Island is a rugged volcanic island and part of the Lomaiviti Island group, located off the east coast of mainland Fiji. A throwback to the times of colonisation, this sleepy port town has low tourism numbers complementing its quaint architecture, narrow streets and its really cozy fishing harbour. Fiji life here has a subdued beat of its own and is a great place to get off the beaten path and explore local herb farms, fruit plantations and vegetable garden
Taveuni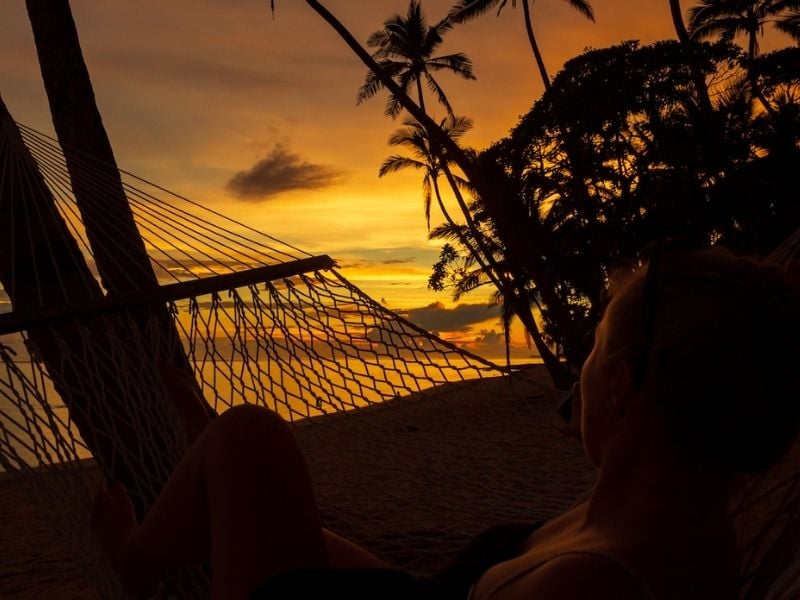 Taveuni Island is often referred to as the `Garden Island` for its intense volcanic fauna, strong agricultural sector and the Bouma National Heritage Park. Covering almost a third of the island, the national park was established after local villages collectively joined together to protect the wildlife when logging challenged its existence. Today the park sports an abundance of birdlife with stunning bushwalks and cascading waterfalls. The beauty extends to its shorelines and coastal areas as it also has many marine reserves, white sand beaches and beautiful dive sites - known for their multi-coloured fish, such as the Eel Reef and Great White Wall.
Viti Levu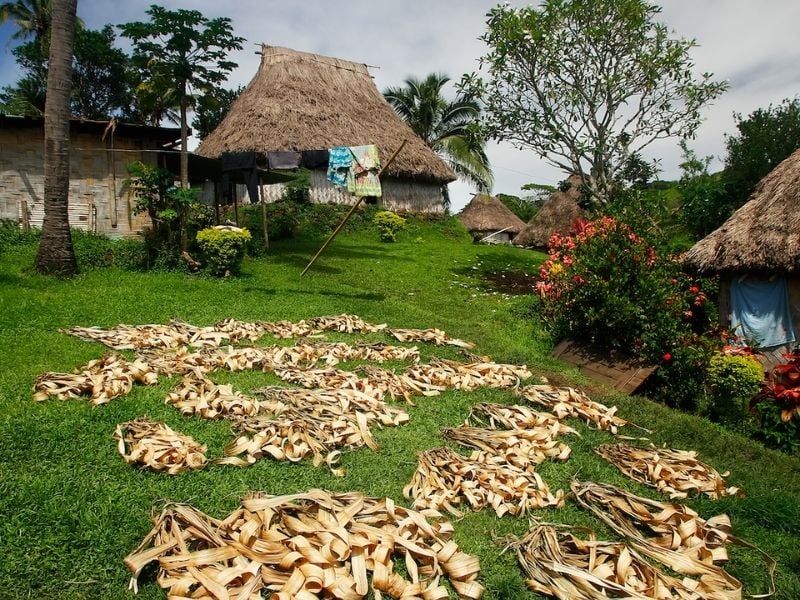 Viti Levu is Fiji's main island and home to approx. 70% of the countries population. With an area of approx. 10,389 square kilometres, this Island has beautiful green forests and mountain ranges with a lot of inactive volcanoes, and Fiji's highest mountain - Mount Tomanivi. The mountain range divides the island naturally and climatically into a southern wet region, and a northern dry region. Believed to have been settled first, oral tradition tells the story of the arrival of their ancestors at Vuda Point and creating the first settlement at Viseisei. Today Viti Levu is a bustling port city and gateway to many of Fiji's infamously beautiful islands
Navala Village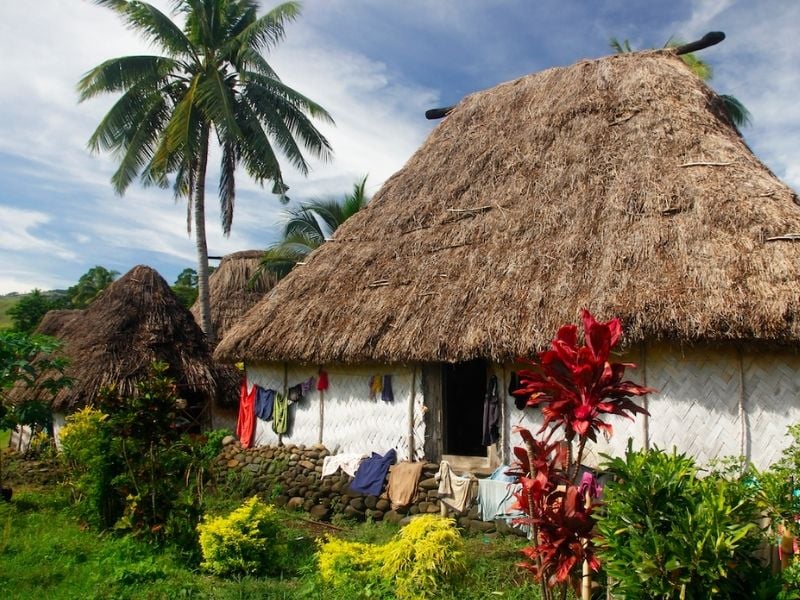 Navala Village is a small traditional village nestled in the Ba Highlands with a rich history. Over 200 years old, this village embraces the traditional lifestyle of thatched-roof bures and a high dependency on subsistence farming. Locals are exceptionally welcoming and quick to share the cultural experience of the Kava ceremony with visitors, show tourists how to dry bananas, coconuts and other fruit in the sun, how to build and maintain a thatched roofed house, how to weave baskets or they'll even join you for a fun day swimming in the Ba River.
Suva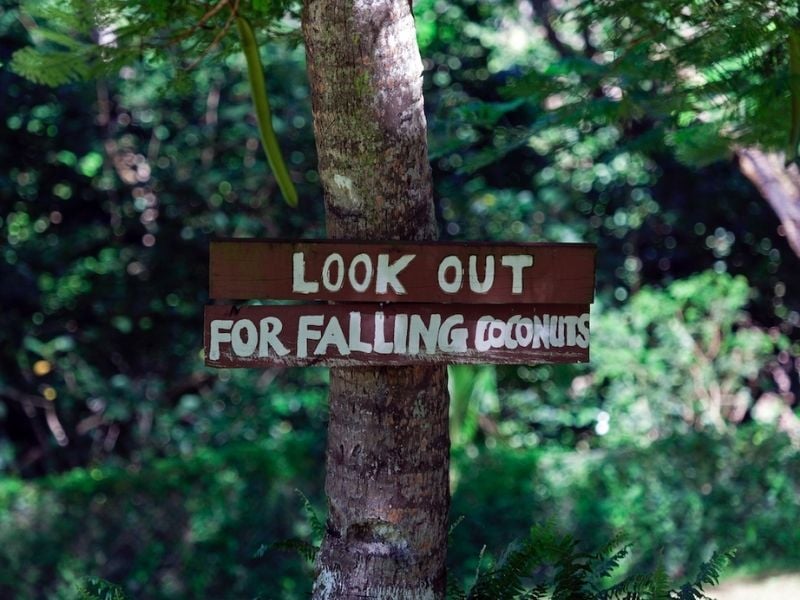 Suva is the capital of Fiji, and the political, economic, and cultural centre. It's a small coastal city with a population of almost 100,000 people and is known for its old temples, colourful markets, and beautiful parks. The harbour hosts flotillas from around the world and is teaming with multicultural cafes and bars, while the city centre is like most metropolitan locations with a great array of shops and nightlife.
Nadi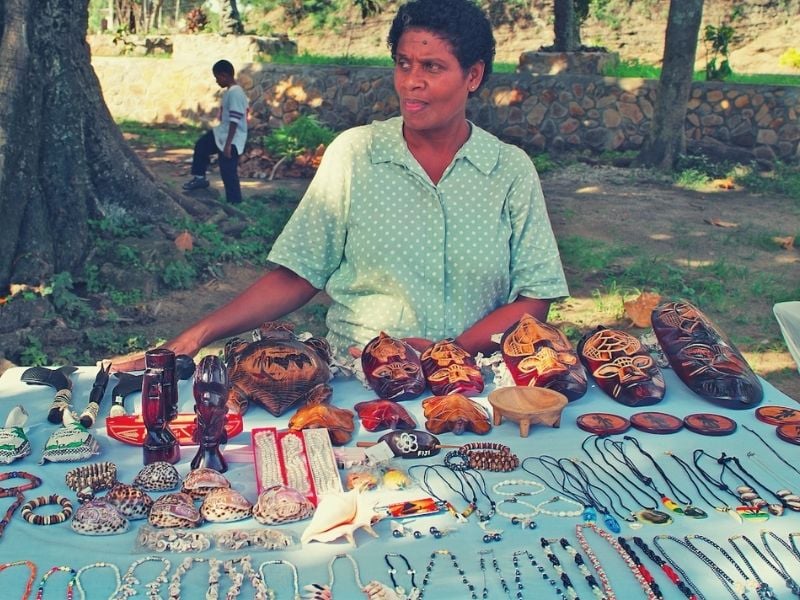 Nadi is the third-largest city in Fiji, located on the beautiful main island, Viti Levu. Not far from downtown Nadi, you will find the most impressive Hindu temple in all of the South Pacific! The sound of drums fills the air each morning at 7:00 am as priests begin a religious ceremony that lasts almost 12 hours! If you like markets and locally made art, walk the streets near Suva Central Mall where jewellery and handbags are for sale alongside many other homemade traditional souvenirs. Within the bustling harbour area, you can find many excellent seafood restaurants where you can enjoy the sunset, or grab a 'to go' order.
Kadavu Island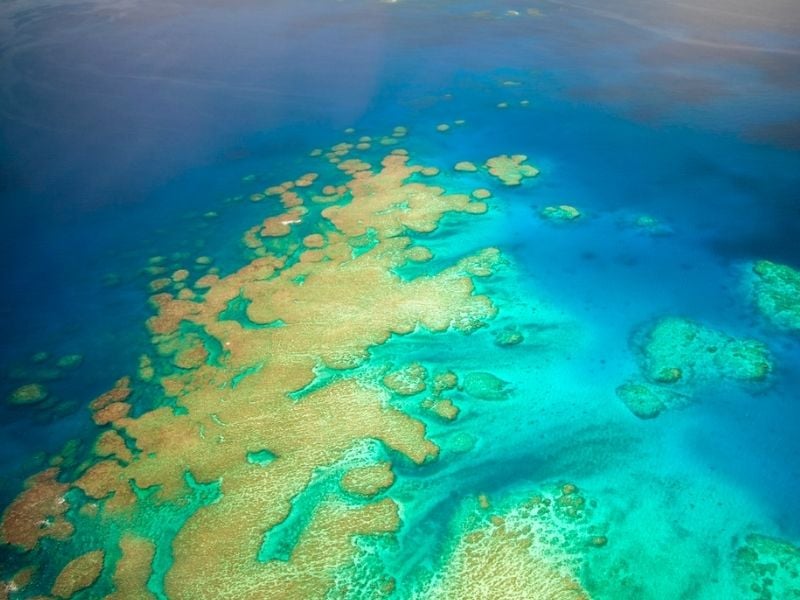 Kadavu is part of the volcanic archipelago of the Kadavu Island Group on the Great Astrolabe reef. This isolated island, 60km in length and 8 km's at its widest point is a stunning island of pristine rainforests, towering mountains and rugged cliffs. The island itself is almost separated into two with the Amalata Isthmus separating Namalata Bay on the northern coast from Galoa Harbour on the southern coast. The island is also home to the largest reef on the archipelago in which you can dive with the tuna, marlin, sharks and manta rays
Mamanuca Islands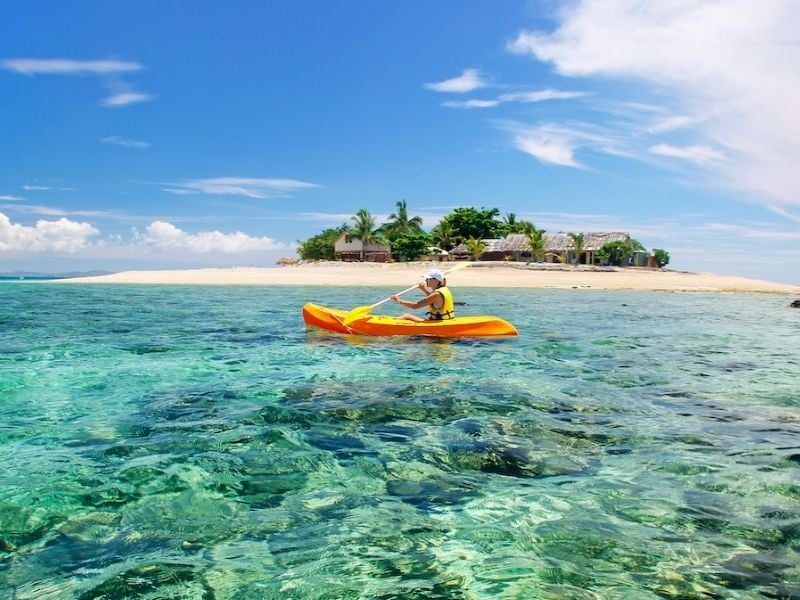 Mamanuca Islands are a small group of 20 islands, 7 of which are only visible when the tide is low! The others are either coral or volcanic atolls with white sand beaches and laid back atmospheres that makes it easy to enjoy life in paradise. Whether you want to relax on the beach, snorkel amongst acres of colourful fish or even dive in the wonderful surrounding coral reef that's bursting with marine life, the Mamanuca Islands will deliver a fantastic taste of paradise!
Beachcomber Islands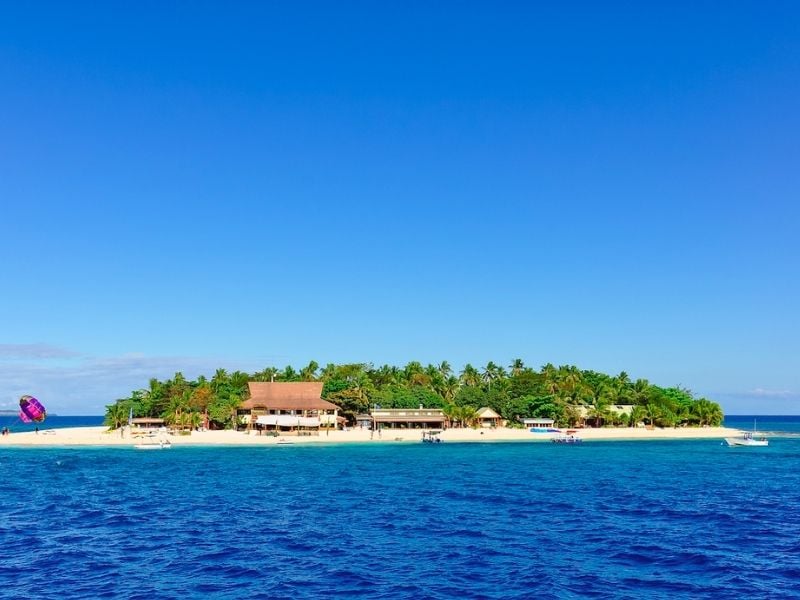 Beachcomber Island is located within the tropical Mamanuca Island Group. Renowned for its incredibly relaxed atmosphere, white sand palm-tree-lined beaches and a whole array of water-based activities, this island is a stunning tropical paradise on which you can walk around bare foot, relax on the beach, swim in the warm waters or be more active with snorkelling, SUP'ing or diving.
Kuata Islands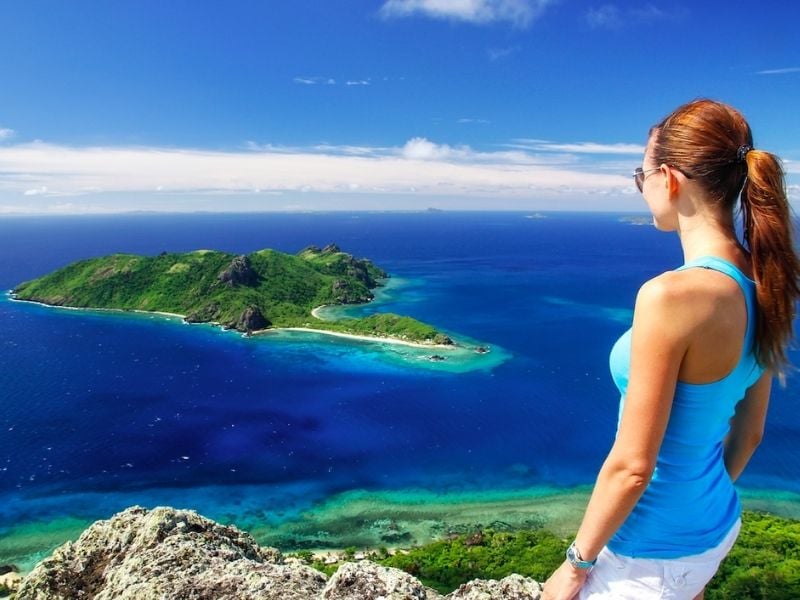 Kuata Island is the southernmost island in the Yasawa group, frequented by divers and snorkelers alike for its close coral reefs teaming with marine life, and relatively low prices compared to other islands. Known as being a tranquil island with pristine sandy beaches, the west side of the island is most popular for its marine life including reef sharks, sea turtles and lots of tropical fish.
Yasawa Islands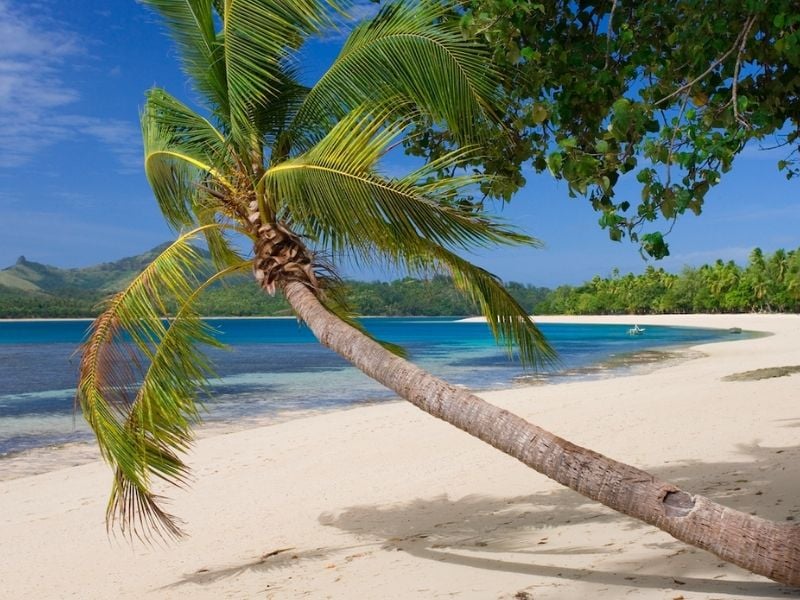 Yasawa is a group of volcanic islands inhabited for centuries by local villages in an almost perfect tropical setting. From dramatic volcanoes and wildlife packed rainforests to white sand beaches, and calm lagoons, each island brings their own personality to the group. Consistent across the islands however are beautiful warm vibrant blue waters as seen in the now infamous movie Blue Lagoon.
Sawa-i-lau Caves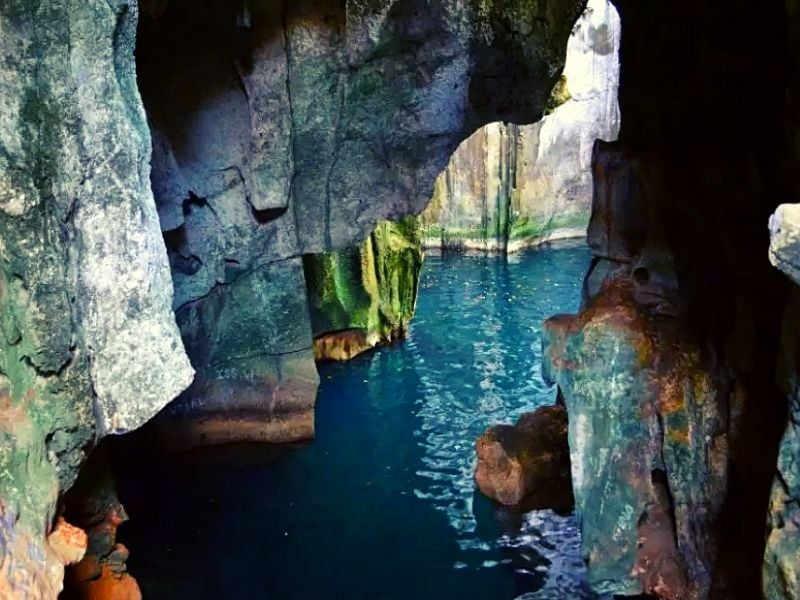 The Sawa-i-Lau caves are located on the remote Yasawa Islands. These limestone rock formations were created millions of years ago and have only recently revealed themselves from beneath the water's surface thanks to tectonic plate movement during an earthquake roughly 300 years ago. Over time, water erosion has carved out the existing caves to give us an exceptionally unique light-filled cavern of intense beauty. The first cavern is awe-inspiring, while the second can be accessed via an underwater tunnel for those who are a little more adventurous!
A unique Pacific Island tour exploring the culture and eco diversity of this tropical island archipelago paradise.
Inspiration for travelling in Fiji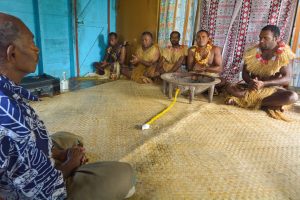 It is almost guaranteed that you will find yourself taking part in many a Kava Ceremony while travelling in Fiji. It is an important aspect of visiting any village amongst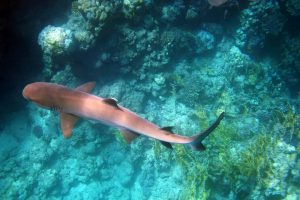 Our top 10 Things to do in Fiji "Bula Vinakka! Hello, Welcome to Fiji!" you will hear these words everywhere you go in Fiji as genuine smiles greet you at