Crazy Bangkok to paradise found in Koh Phangan
The epic adventure that lies ahead for you all begins in Bangkok, as you explore the city by foot, boat and tuk tuk. Learn from the locals the importance of spices in Thai food as you master the intensity of flavours synonymous with Thai cuisine. You'll explore some hidden corners like Wat Pho and Lumpini Park, you'll visit historical temples, street markets, Khao San Road, local bars and meander through bustling crowds to experience eclectic Thai culture. Later in the week you'll head out on the first of many islands for your island adventure .
First up is Khao Sok National Park with its bamboo jungles and pristine biosphere: plunge underground in a cave to discover hidden stalactites or enjoy rafting on nearby rivers. We then head to the famous beaches of Koh Phangan (our little piece of paradise).
Movie set beaches and tribal villages
The second half of your immersive Thai culture experience takes you from the famous and exotic shores of the Phi Phi Islands to mountain tribes of Chiang Mai, who inhabit the area around Doi Inthanon National Park.
Sun-soaked beaches, warm waters and stunning landscapes of the islands give way to an adrenaline-fuelled zip lines through dense jungle canopies, overnight stays in a local hill tribe village, and bamboo rafting. You'll finish up the tour by connecting with nature at a local animal sanctuary where you'll have a chance to develop your inner wild side as you care for and feed elephants!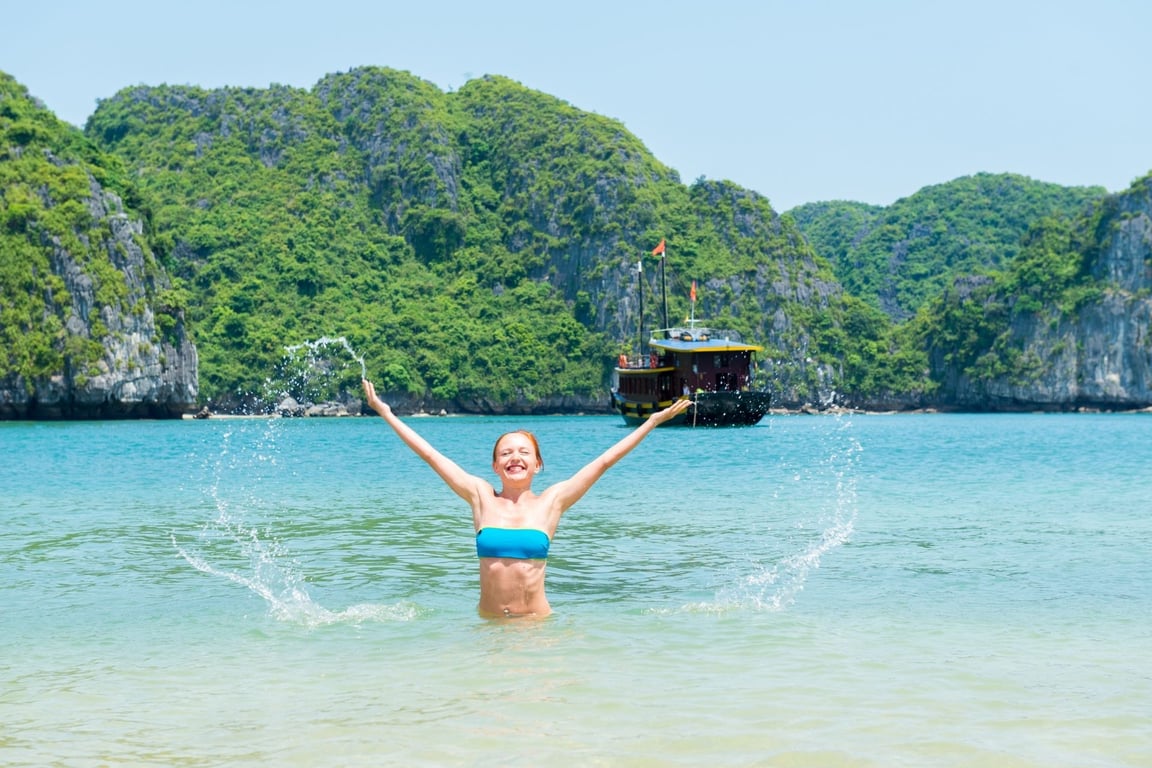 Vietnamese culture to the best beaches on earth
Our awesome south east-Asian adventure continues in Hanoi where we explore this cool city day and night. We explore the markets and street food vendors getting a real authentic taste of Vietnam. It's a fun city made even more fun by the chaotic rickshaw taxis which we'll use to cruise around for a few days – shaped like a bicycle with a cabin on the back. It's one of a kind in Vietnam!
We swap our rickshaws for boats and kayaks as continue our unforgettable Vietnamese odyssey in Ha Long Bay with its stunning landscapes of limestone islands, emerald waters and the expansive cave networks! Soak up some sun and breeze as we pull from Chinh Lan Beach or go to Kenh Ga by boat for live music, local food and vivacious locals.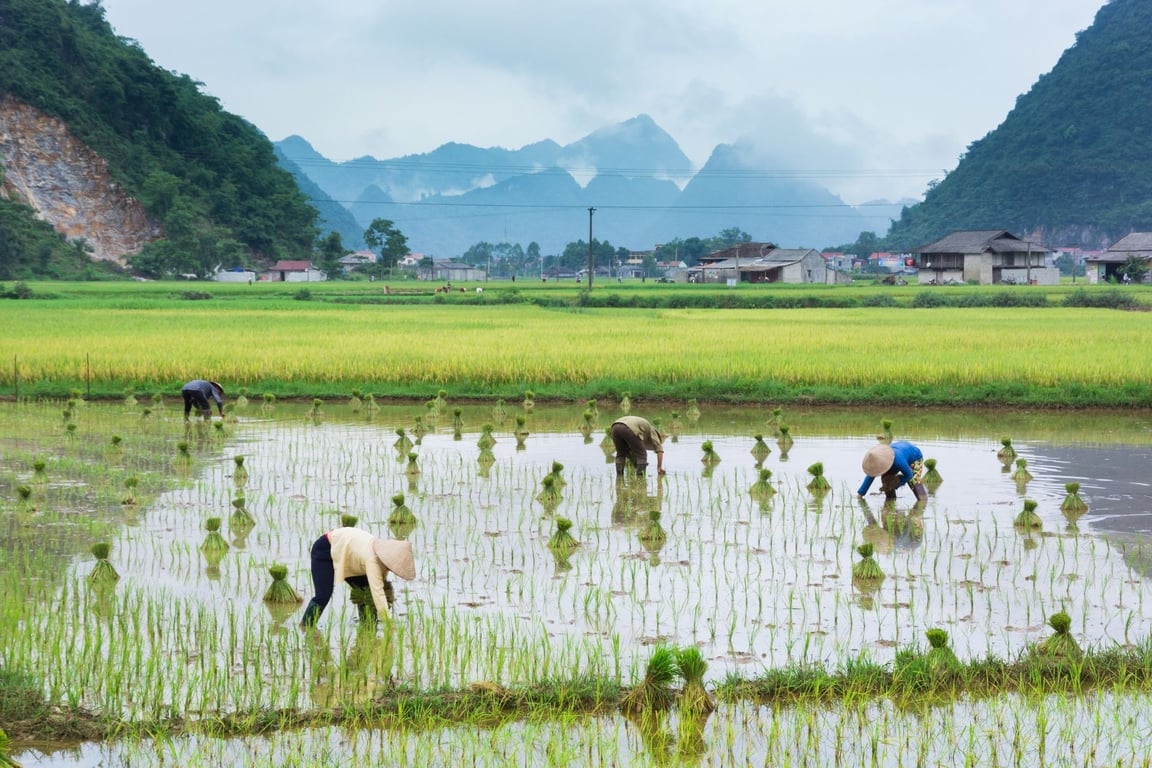 Total immersion in Vietnamese local living
You'll continue to experience the incredibly unique culture of Vietnam with a journey through the lush vegetation of Ninh Binh as we pass rice paddy fields and explore the river and its' local commerce. We visit Tam Cốc, a flooded cave karst system; and Bích Động, a series of mountain pagodas. We experience the first of our home stays, staying with the local Vietnamese people, and take time to absorb the stunning sunset from the lookout at Dragon Mountain.
After meeting up with the coast, we'll drop down to the vibrant port city of Hoi An known for its eclectic mix of cultures; experiencing what it means to be local as we head out with some local villagers fishing and crabbing followed by an authentic cooking lesson.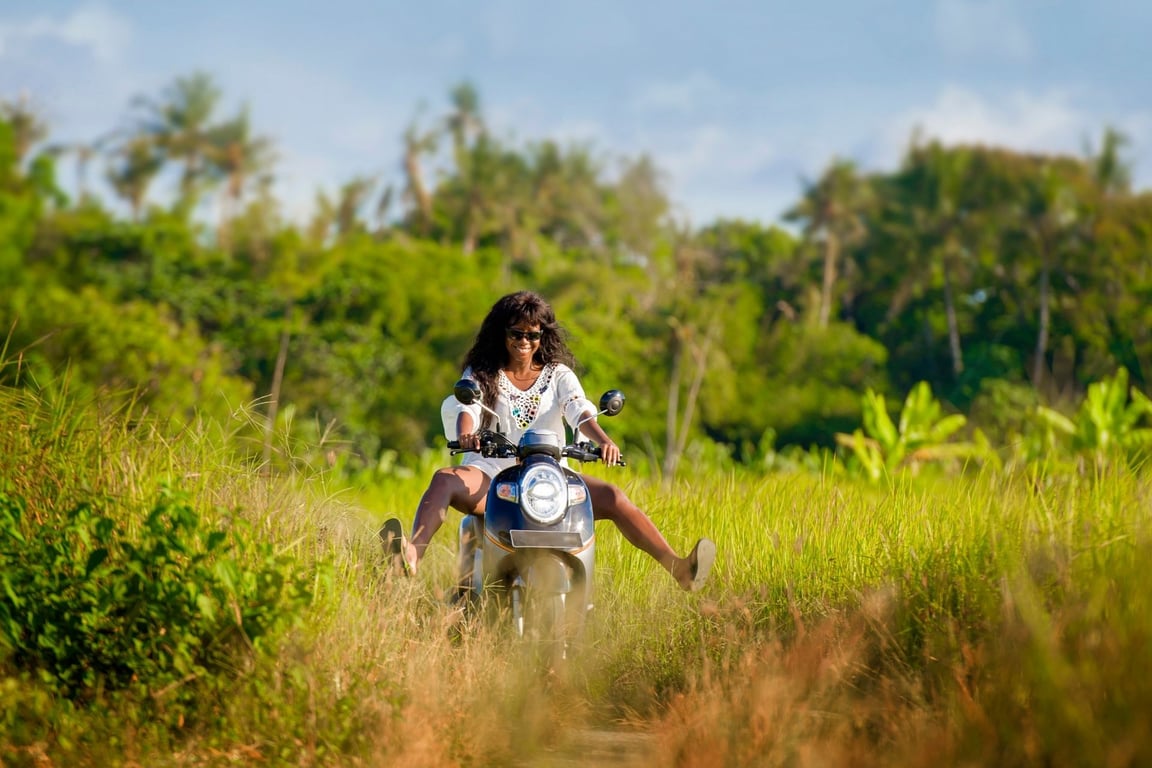 War history, agricultural heartland and awesome nightlife
As you move south through Vietnam, the landscape and activities are as intriguing as they are diverse. In the Mekong Delta, we take in some off-the-beaten-path historical sites and explore the dense jungle on back roads to help us see what life is really like living around here. The "rice bowl" of Vietnam, it is a region of forested mangroves, paddy fields, endless waterways and traditional houses on stilts.
We visit the Cu Chi tunnels to learn all about the place where Vietnamese guerrillas built an underground village that protected Viet Cong soldiers who used it as both a hiding place and their headquarters during the Vietnam War.
We end our adventure with more culinary missions including cooking Banh Beo pancakes and trying out street food before finishing with the awesome Ho Chi Minh City nightlife!