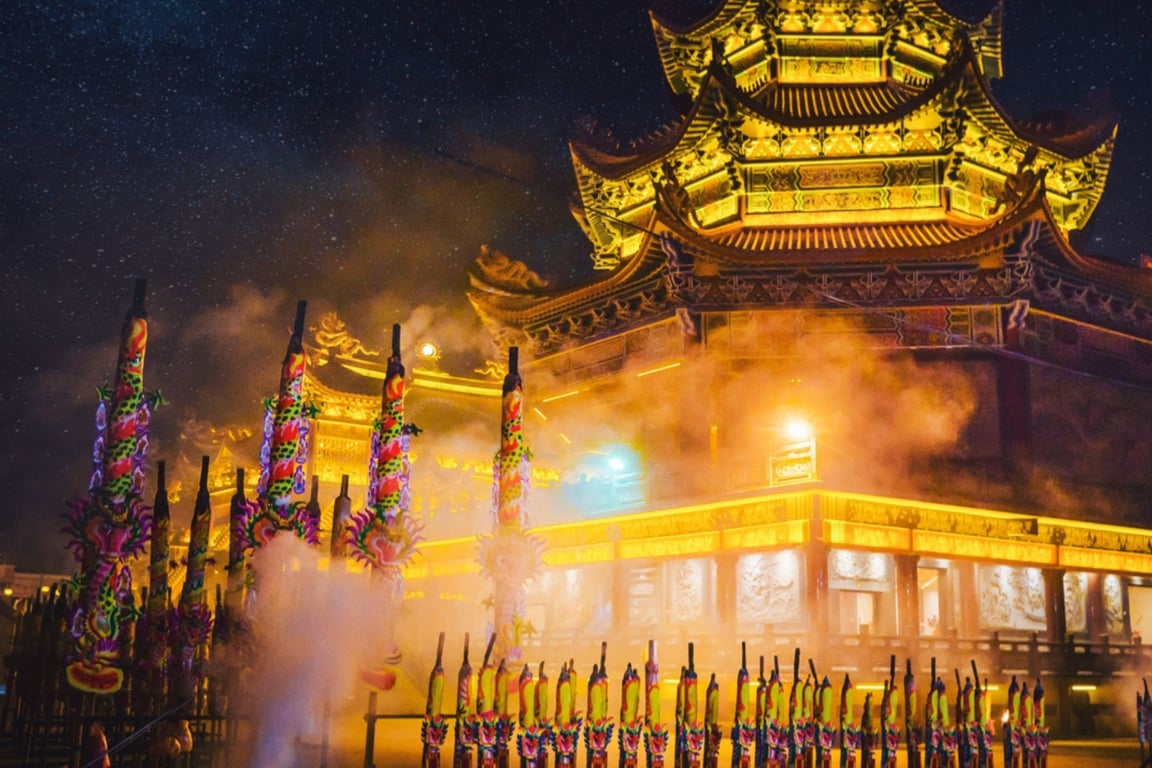 Bangkok to the Beaches
Your massive journey in Thailand starts in Bangkok. Note that some tours will travel to Bali before Thailand and others to Thailand first. You will immediately get immersed in the wonderful Thai classes as we explore this city that never seems to sleep on foot, in tuk tuk and by canal boat. We visit historic temples and famous markets and take in some of the crazy different bars. You will meet some real locals who teach us to cook real Thai food with local spices.
We travel to the the huge lakes peppered with limestone karst cliffs and bamboo forest in Khao Sok National park where we stay on floating bungalows. Then it is in to party central and a seaside resort as famous for its full (and half) moon parties as it is the chalky white sand and clear green water. Relax on the beach or get in to the mood of Koh Phangan with yoga or Muay Thai boxing classes, swim snorkel, kayak or trek on some of the islands wonderful walking trails.
Immersive cultural experience in Bangkok visit markets and temples
Learn to cook authentic Thai food with a local
Stay in unique floating bungalows in Khao Sok National Park
Relax in beach side cabins with a luxurious infinity pool and practice yoga on the beach
Kayak or swim in the crystal clear waters of Koh Phangan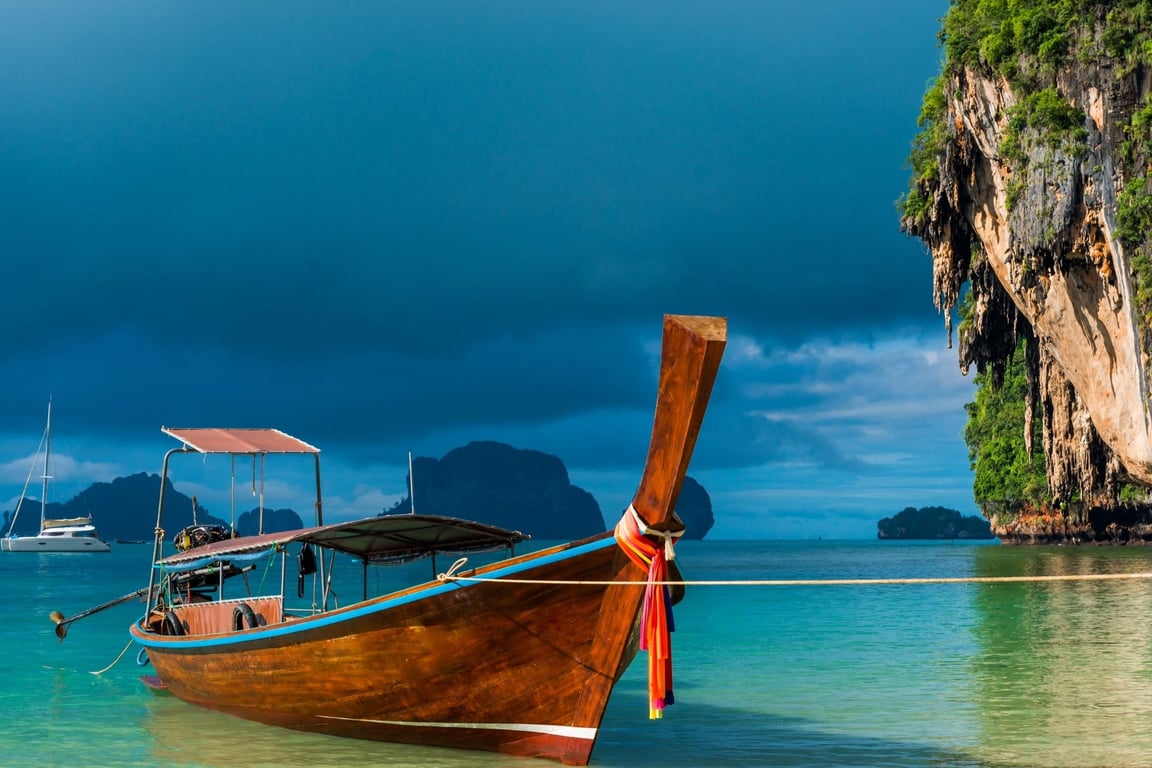 Movies to Mountains
Whether it is James bond island or that beach for the movie The Beach the Phi Phi Islands are dripping with start studded quality.  Warm water and unlimited visibility make day trips to swim and snorkel on different islands feel like paradise found.
A completely different feeling Thailand awaits us in the north in Chiang Mai where we stay with a traditional mountain tribe, zipline above the jungle, bamboo raft down a river, get (another) Thai massage, visit the northern temples and markets which are distinctly different from those you have visited in the south and learn how to care for Elephants at a sanctuary for orphaned Elephants (and before you ask no, you can't take a little one home with you).
Unique underwater light show and dinner under the stars in the Phi Phi Islands
Snorkelling, swimming and boat trips amongst the movie set islands
Adrenaline fuelled bamboo rafting and jungle zip-lining
Stay with a traditional hill tribe
Feed, wash and play with elephants in an award winning elephant sanctuary
Surfer central to laid back villages
From Chang Mai a quick international flight finds us landing in the town of Canguu. Note that some trips may start in Canguu and explore Bali before flying to Bangkok. Immediately we turn the noise down and go all surfer-dude with surf lessons on famous Echo Beach. Everything is a bit more laid back in Bali than Thailand and we visit the markets, historic temples and local bars of a different Balinese vibe. If possible and timings match we also get involved in the protection of eggs and hatching baby turtles from poachers.
In Lovina we stay with a local village family and explore the stunning rice fields. An early start gets us a sunrise tip on a private boat to seek out local playful dolphins.
Hangout in local bars and cafes at sunset after learning to surf on Echo beach
Experience a different type of temple and embrace rich cultural ceremonies
Learn about the multi-storied rice fields and visit a coffee plantation
Spend quality time with a local Balinese family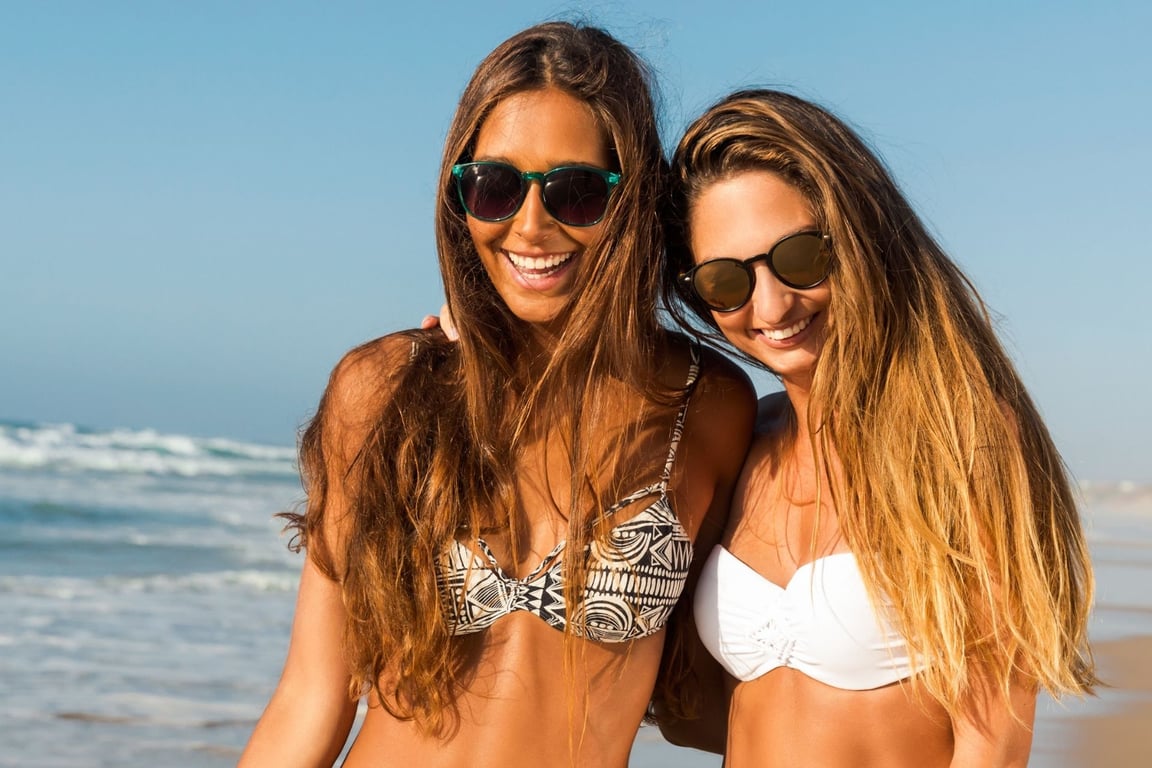 Serious Island life
Staying on Gili Trawangan we explore the three incredible island of Gili. Almost too amazing to believe – the wind caressed palm trees, white sand beaches and crystal clear waters. Explore with bike, sea kayak or paddle board; or quite simply laze the days away with a beer or cocktail after rocking late in to the night at an endless array of trendy beach bars and clubs. We head out on a snorkelling safari to swim amongst the corals with sea turtles, sharks, squid and hundreds of exotic fish just metres away.
We finish your incredible journey in Ubud exploring the magical streets filled with colourful markets selling anything from spices and herbs to a roasted forest rat delicacy (hmm – might skip that one), the ancient holy site of Goa Gajah and the shrines of Gunung Kawi, and of course get the Insta-shot in the Monkey forest – without getting the camera nicked by one of the cheeky Long-tail Macaque monkeys.
Your incredible journey over 33 days is a life changing experience from sunrise to sunset and often way later in to the night. The challenge is not emailing mum and dad and saying see-ya – I am staying here for the rest of my life!